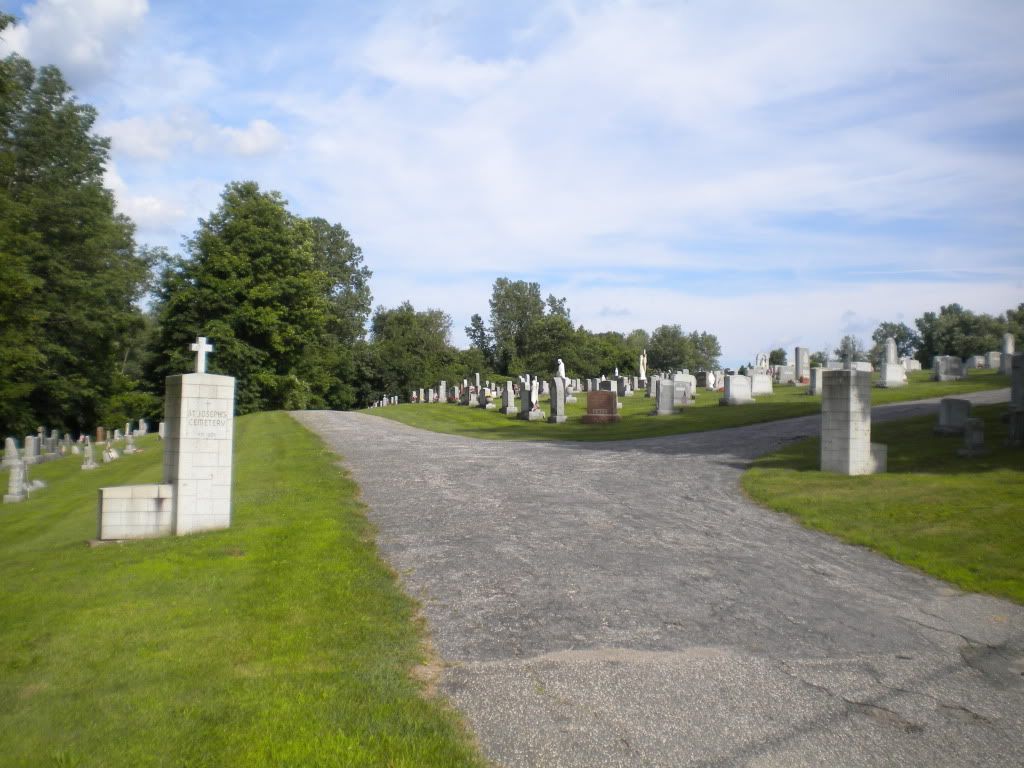 Located:
From downtown Winsted, go south/east on South Main St. Make a right on Rt. 183/ Torringford St. The cemetery will be on the left.
Google Maps Visuals:
road-side view
satellite view
Type of site:
The new cemetery for St. Joseph Catholic Church
Condition:
Well landscaped and often visited
History and Notable Features:
Nothing of particular note.