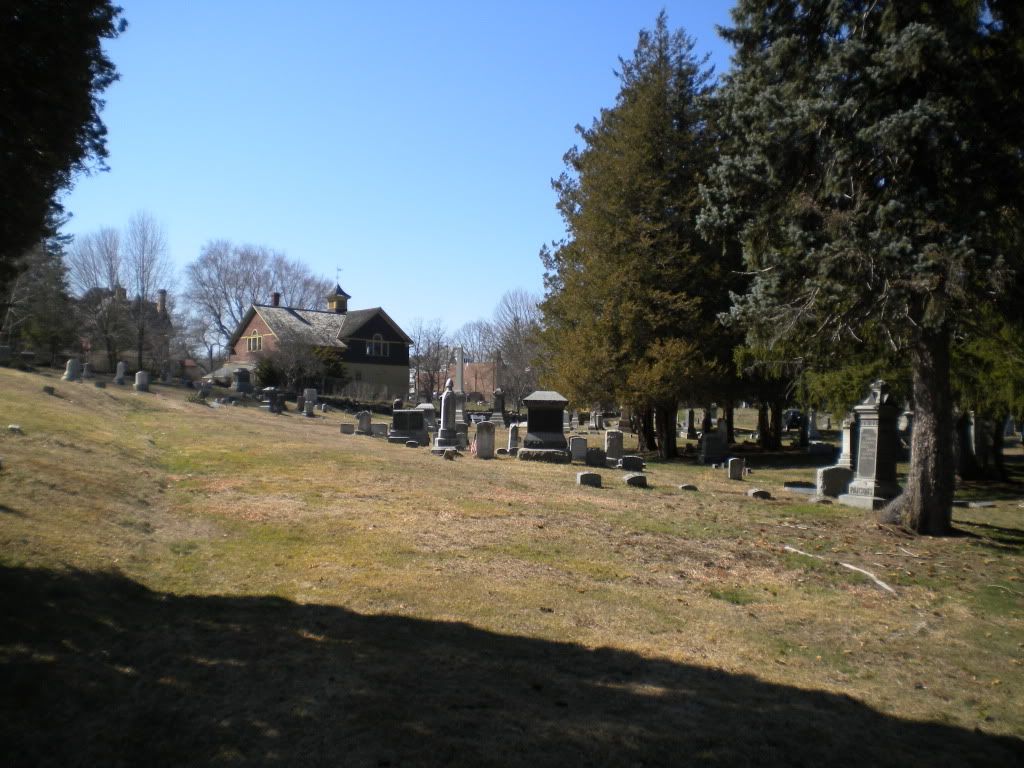 Located:
Located on the intersection of Union Ave. and Quassaic Ave./ Rt. 94, New Windsor, NY.
Google Maps Visuals:
road-side view
satellite view
Type of site:
Comprised of different sections which are covered on their own pages, Woodlawn itself is a public cemetery
.

Condition:
Very well kept with a caretaker who lives on premises.
History and Notable Features:
While there's nothing notable, some stones are interesting. There's one with a carved newspaper into the stone with the person's information on it.