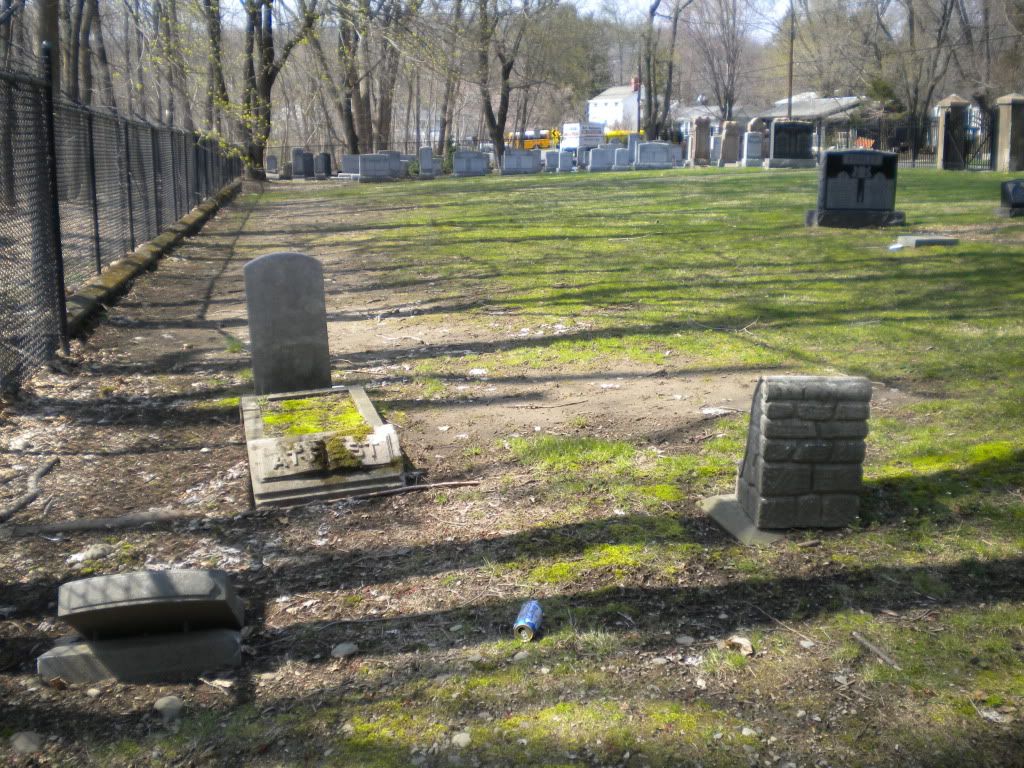 Located:
From 9W, take Quassaic Ave./ Rt 94, make a right on Union Ave./County Rd./ Rt 69. It will be on the left.
Google Maps Visuals:
road-side view
satellite view
Type of site:
Jewish cemetery, still in use, unaware if it has association with a particular synagogue
Condition:
Very well kept
History and Notable Features:
Nothing particularly notable. Due to locked gates, I was unable to get closer to the stones, and I was not about to trespass.