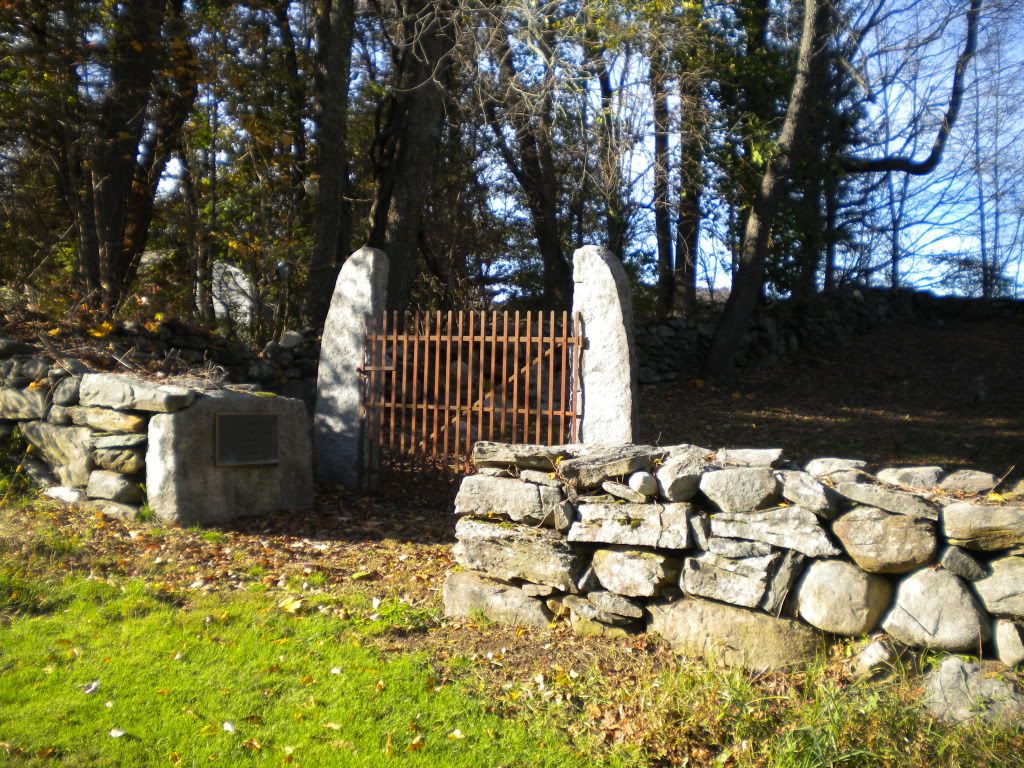 Located:
Going west on Rt 202 from Litchfield, make a left on Romford Rd., opposite of Rt 341. This road is one step above a dirt road, so be prepared. Make a right on Sabbaday Ln. The cemetery is immediately to your right.
Google Maps Visuals:
satellite view
Type of site:
Belonged to the Old St. John's Church which stood to the east of the cemetery
Condition:
Kept beautifully
History and Notable Features:
The plaque at the entrance way calls this "Davis Hollow Cemetery," but when I inquired at the Gunn Memorial Museum, I was informed that "Romford Cemetery" is the proper name. It is a small plot of land but very scenic. St. John's Church was built in 1794 and moved to Washington Green in 1815. The stones are mostly early and middle 1800s. There is one stone belonging to Samuel H. Clark full of beautiful masonic imagery.