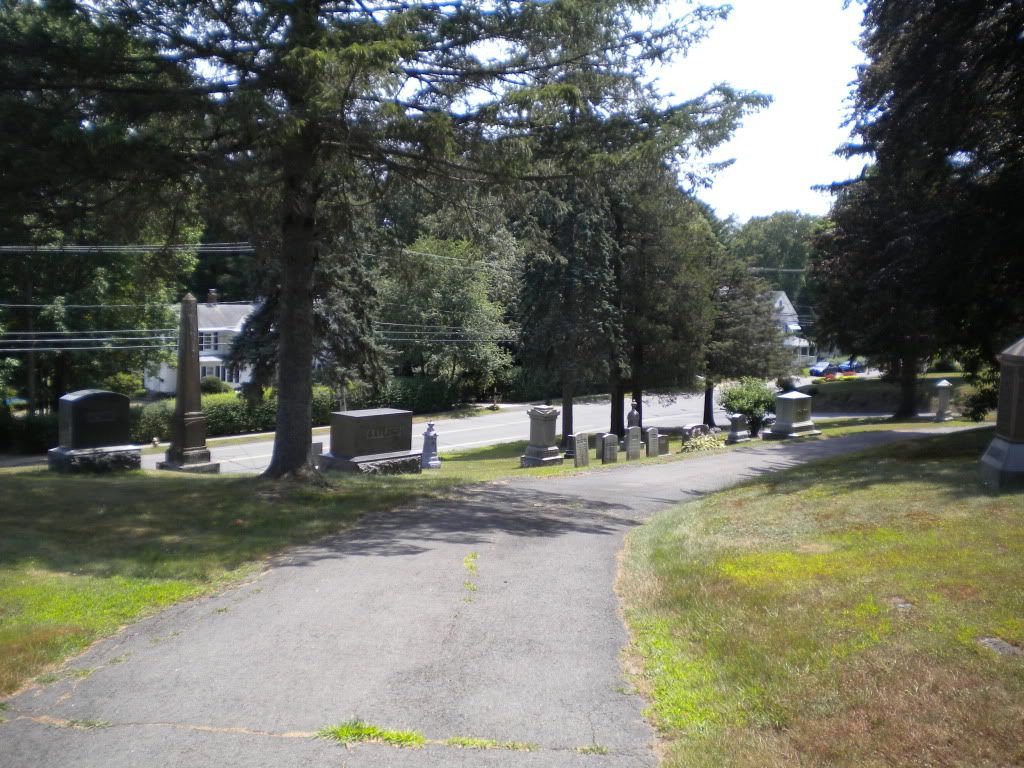 Location:
From Rt 8 (CT), take Exit 39 and go east on Rt 6 toward Plymouth/Terryville/Bristol, CT. At Terryville center, take a left on N. Main St. Hillside Cemetery is on the corner of N Main St. and Hillside Ave.
Google Maps Visuals:
roadside view
satellite view
Type of Site:
Public cemetery, still in use
Condition:
Very well kept although there are stories of 1800s stones having fallen and rather than raised again, just removed.
History and Notable Features:
There is one 1700s stone in this cemetery complete with footstone, hidden beneath a tree on the southwest corner of the cemetery.
*Correction: Originally had Civil War... which by his uniform he clearly isn't. Just proof that I shouldn't post these in the wee hours of the morning.