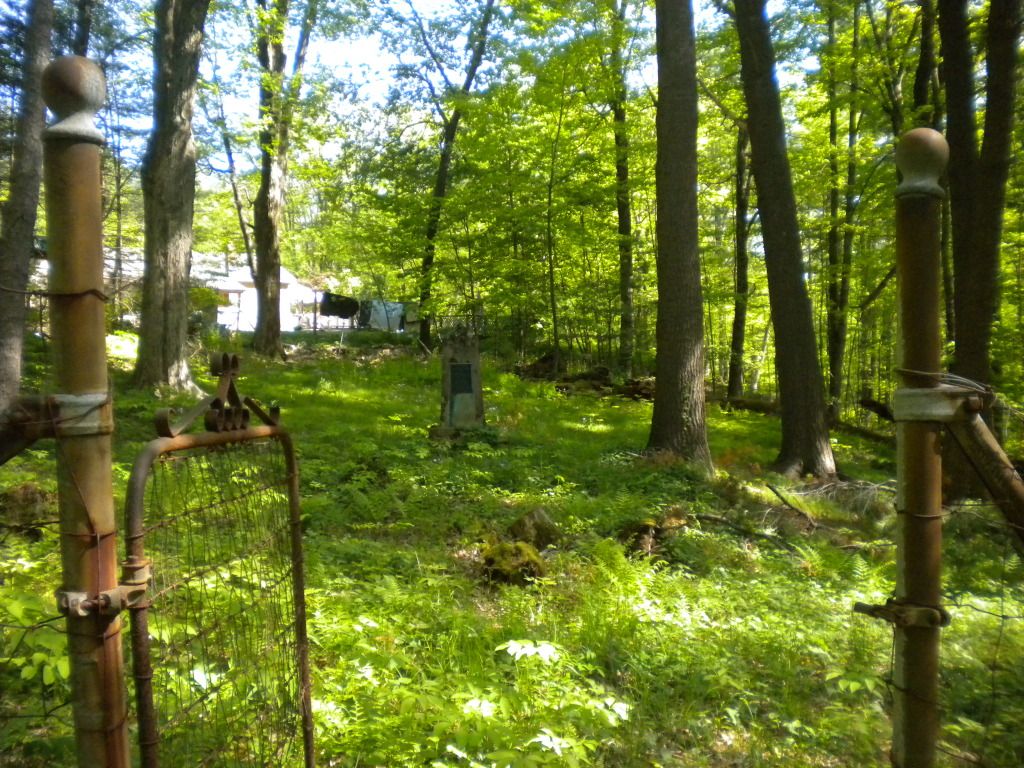 Location:
At the intersection of Rt 4/ Cemetery Hill Rd. and Rt 125/ Grange Hall Rd. in Cornwall, go north on Rt 125/ Grange Hall Rd. Dibble Hill Rd. is on the left. Directly across the road, on the right, is an overgrown path which leads up to the cemetery marker.
Google Maps Visuals:
satellite view
Type of Site:
Family plot, no longer in use
Condition:
Overgrown and obscured
History and Notable Features:
There is only one stone here and it is a memorial stone, not a headstone. As it says, only Joseph Allen is known to be buried here.