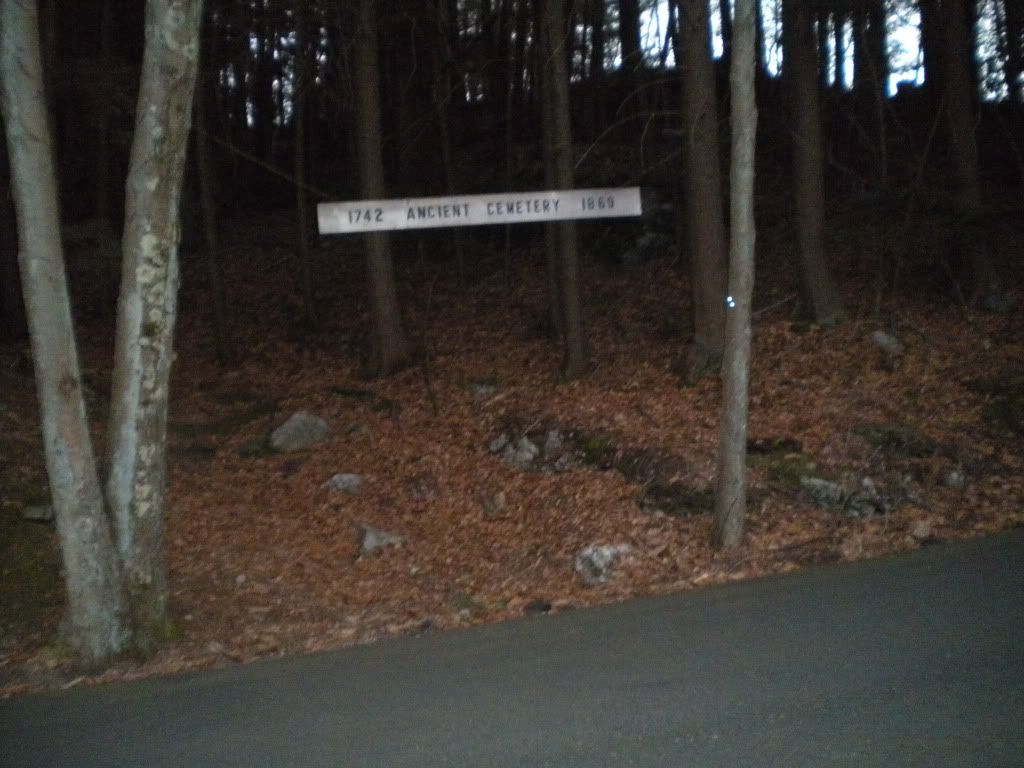 Location:
From Rt 8, take exit 38. Go right on Rt 254/ S Main St. Make a left on Rt 254/ S Main St. Make a left on Marine St. The road splits into Marine St. and Center St. Stay right on Marine St. The trail that leads up to the cemetery is on the left.
Google Maps Visuals:
satellite view
(I realise that the marker looks like it is in the middle of nowhere, but the old cemetery is located among the trees)
Type of Site:
Town cemetery, no longer in use
Condition:
Appallingly neglected
History and Notable Features:
There are some beautiful stones here, not that you'd ever know it because no one cares for it. This used to be the downtown cemetery but it was moved to make way for the Thomaston Opera House. When we were there, we spent at least two hours trying to uncover stones and drag away fallen branches.