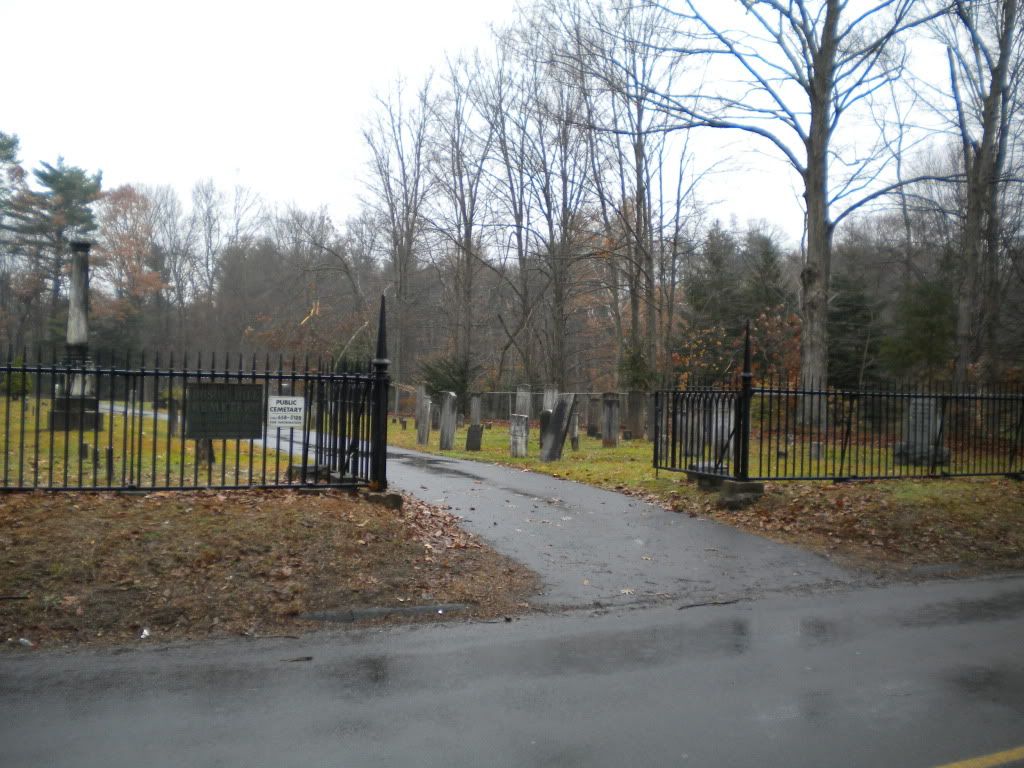 Location:
At the intersection of Rt 167/ Bushy Hill Rd. and Rt 44/202/ Main St. in Simsbury, take Rt 167/ Bushy Hill Rd. north. Make a left on Canton Rd. which becomes Wildwood Rd. The cemetery is on the right.
Google Maps Visuals:
roadside view
satellite view
Type of Site:
Public cemetery, still in use
Condition:
Well kept with a gate completely intact, all stones standing upright, and the cemetery association information stated at the entrance
History and Notable Features:
The plaque on the gate says the cemetery itself was incorporated in 1923. There are however stones from the mid- and late- 1800s. There were a few oddities when we went. A headless Hulk action figure was discovered wrapped around one of ornaments of the monuments. From the older stones, there was distinctive and unique motif on the top of a woman in a mourning position beside a book.