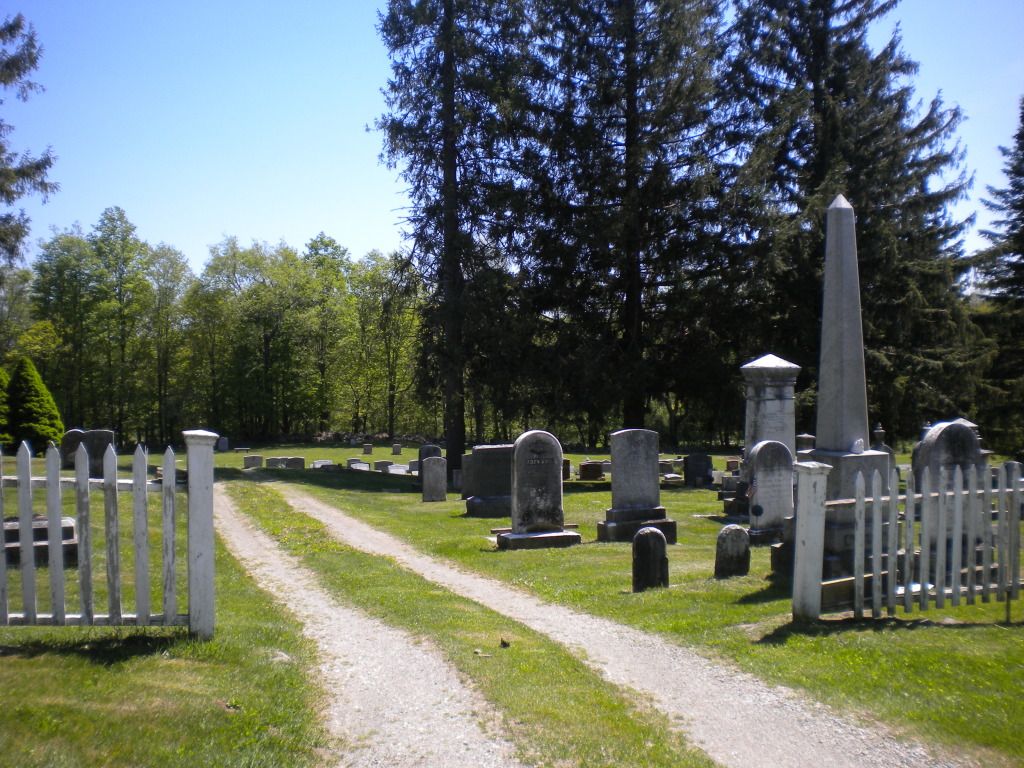 Location:
At the intersection of Rt 4 and Rt 7 in Cornwall, take Rt 7/ Rt 4 over the bridge towards Sharon. The road splits again into Rt 4 and Rt 7. Stay left on Rt 4/ Cornwall Bridge Rd. Turn left on Cemetery Rd. The cemetery is on the left.
Google Maps Visuals:
satellite view
Type of Site:
Town cemetery, still in use
Condition:
Well landscaped, but many of the stones in the older section have fallen
History and Notable Features:
Nothing of particular note.