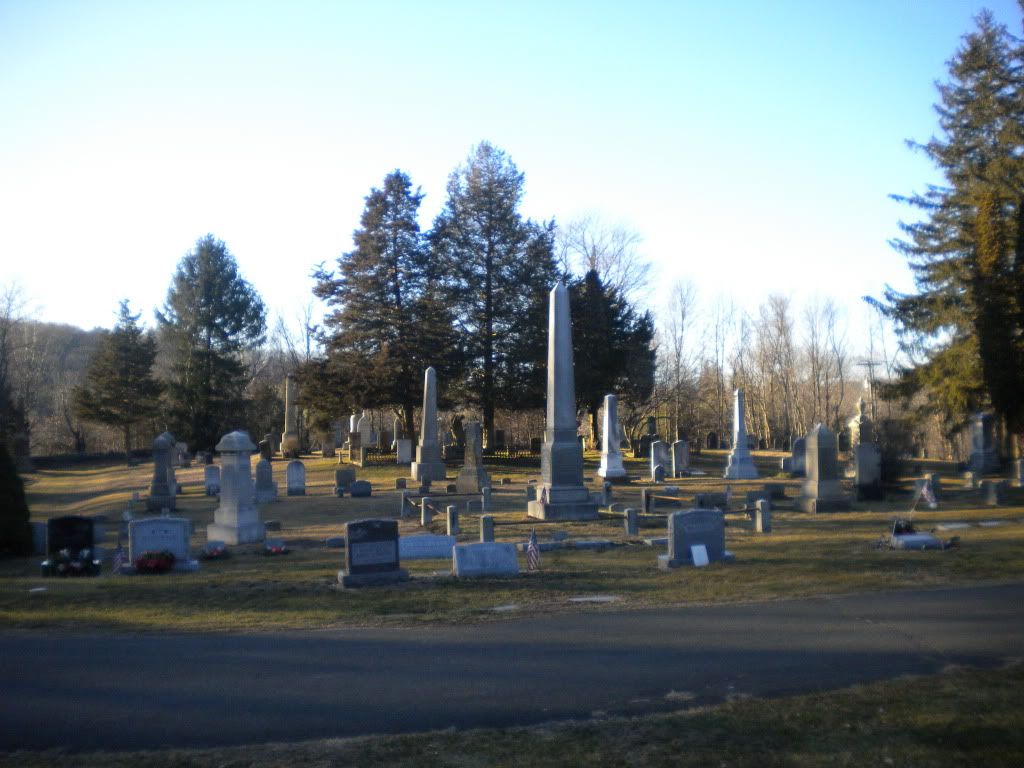 Location:
From Rt 8 in Seymour, take exit 22. If you're heading north on Rt 8, at the end of the ramp, turn left on Wakeley St. and then bear right onto Rt 67/ Derby St. This becomes Rt 67/ New Haven Rd. If you're heading south on Rt 8, at the end of the ramp turn left on Rt 67/ New Haven Rd. From there stay straight on Rt 67. Crestview Dr. will be on the right. The cemetery will be immediately after.
Google Maps Visuals:
roadside view
satellite view
Type of Site:
Town cemetery, still in use
Condition:
Everything looks well attended.
History and Notable Features:
The cemetery has some lovely statuary. At the northern most area, there are a handful of stones from the 1700s. One stone from the mid 1800s has a unique carving of wings and an hourglass. Also of humorous note, there is a family plot with extremely large gates which are locked, however the gate around the plot itself is six inches tall.