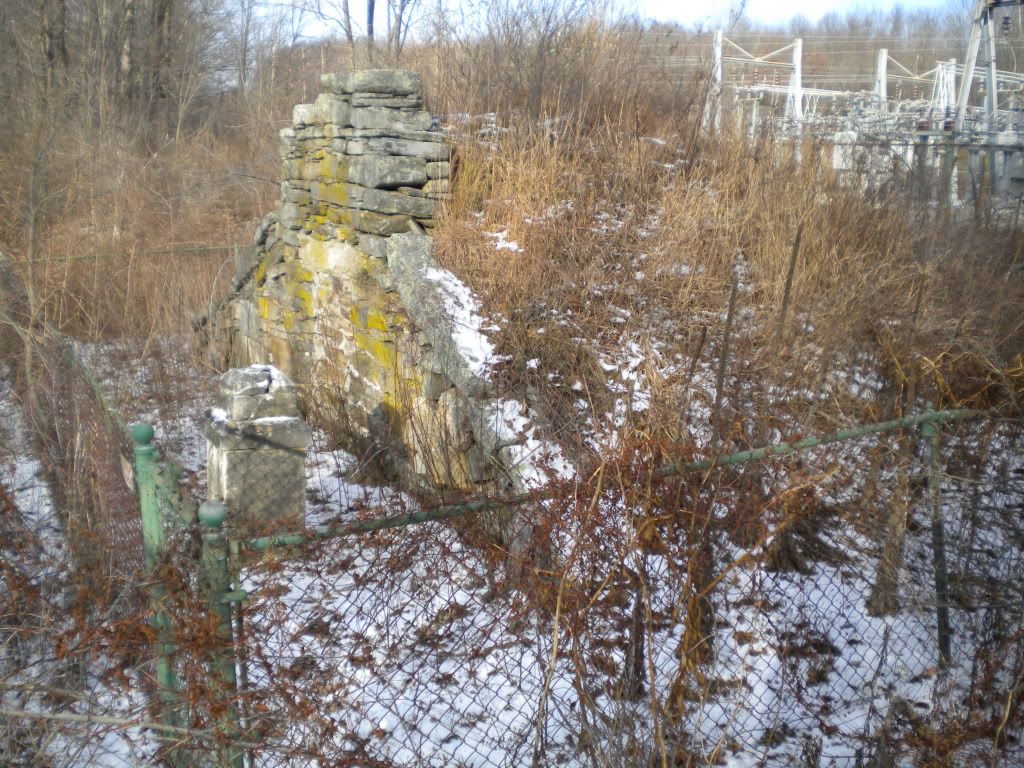 Location:
From Rt 8, take exit 42. Go east on Rt 118/ Litchfield Rd towards Harwinton. Make a right on Wild Cat Hill Rd. The tomb is on the left side of the road in front of the electrical substation. It is difficult to see from the road unless you are looking for it.
Google Maps Visuals:
satellite view
Type of Site:
Family burial site, probably property belonging to the electrical company although there were no signs to indicate private property
Condition:
This site is overgrown in the extreme. There is a fence around the tomb but the area around it is filled with tall thorny bushes. Wear jeans, sweats or other thick and sturdy clothing when venturing.
History and Notable Features:
There is the large tomb, a burial marker in front and a slab-stone also in front of the tomb. The tomb features typical late 1600s/ early 1700s field stone layering, a building technique which required no mortar. However, the entrance to the tomb has been bricked up and mortared making that section far more modern, likely to prevent vandals or would-be thieves from looting or damaging the burial site. The external stones also seem to be from a later period, likely 1800s.