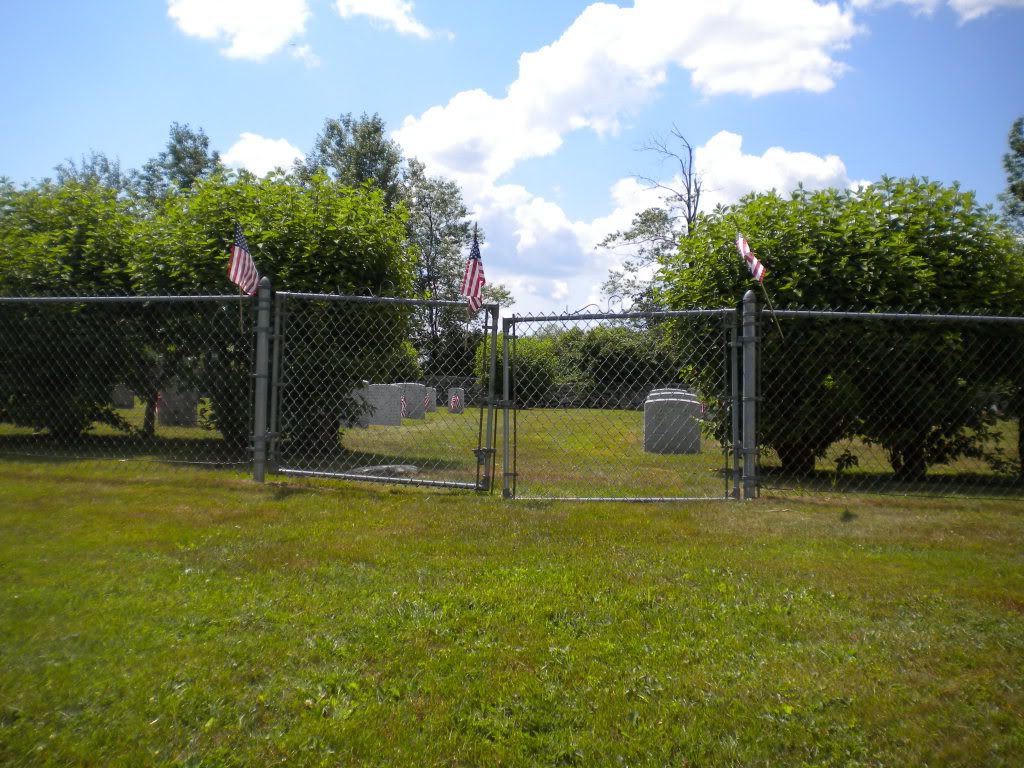 Location:
Near 125 East St. North, Goshen. Traveling east on Rt 4 from Torrington to Goshen, make a right on East St. North, cemetery on left. It's a wall of hedges behind a gate, but it should be fairly easy to spot.
Google Maps Visuals:
satellite view
Type of Site:
Public cemetery, still in use, although apparently there's only space for a handful of burials
Condition:
For the most part, it is well kept. It's landscaped nicely and there has been some restoration done on a few stones. However, not all the stones are so fortunate as they're missing pieces or lying in ruins.
History and Notable Features:
Nothing particularly notable.
External Link:
East Goshen Cemetery