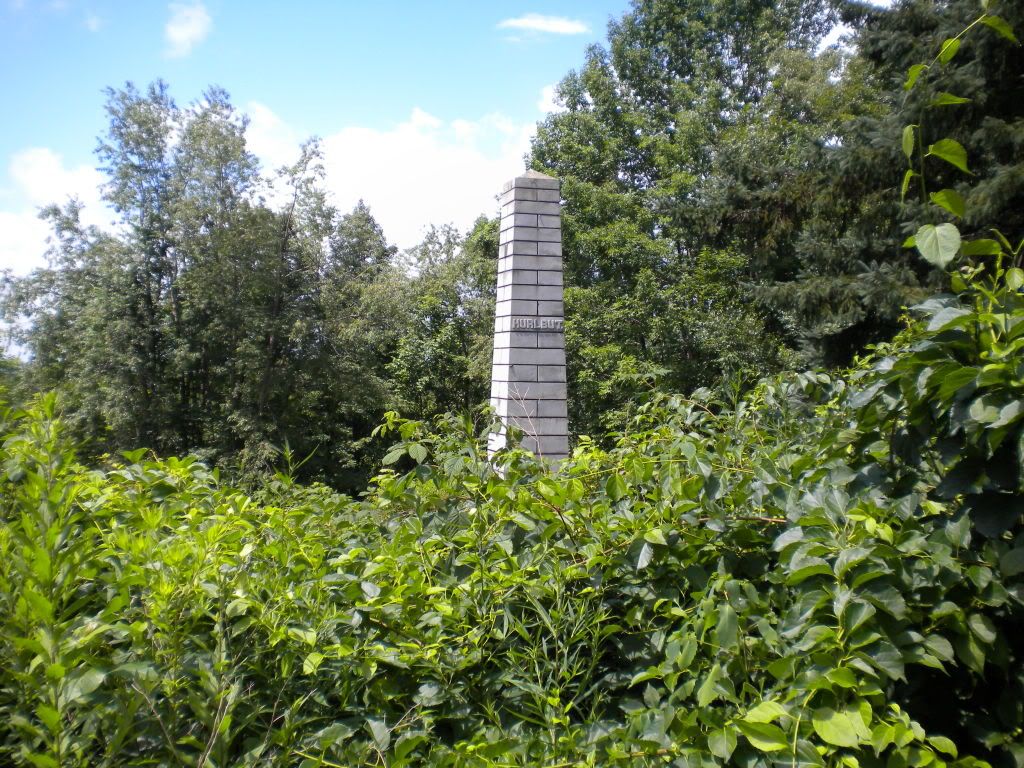 Located:
From Winsted, going east on Rt 44/ Main St., make a left on Rt 263/ Lake St. This road becomes Boyd St. and then Winchester Rd.Remain on Winchester Rd. until Winchester Center. Make a left on South End Rd. Hurlbut Cemetery will be on the right. The stones are not visible from the road, but the main obelisk is.
Google Maps Visuals:
road-side view
satellite view
Type of site:
Family burial plot, probably private property
Condition:
When I was first there in 2001, it was a jungle. As of 2010, it still seems completely abandoned. It is adjacent to a barn and even that looks like it's not seen a caretaker in many years. The entrance to the cemetery, by the stone wall, is overgrown.The stones are mostly swallowed up by the tall grasses.
History and Notable Features:
Nothing particularly notable.