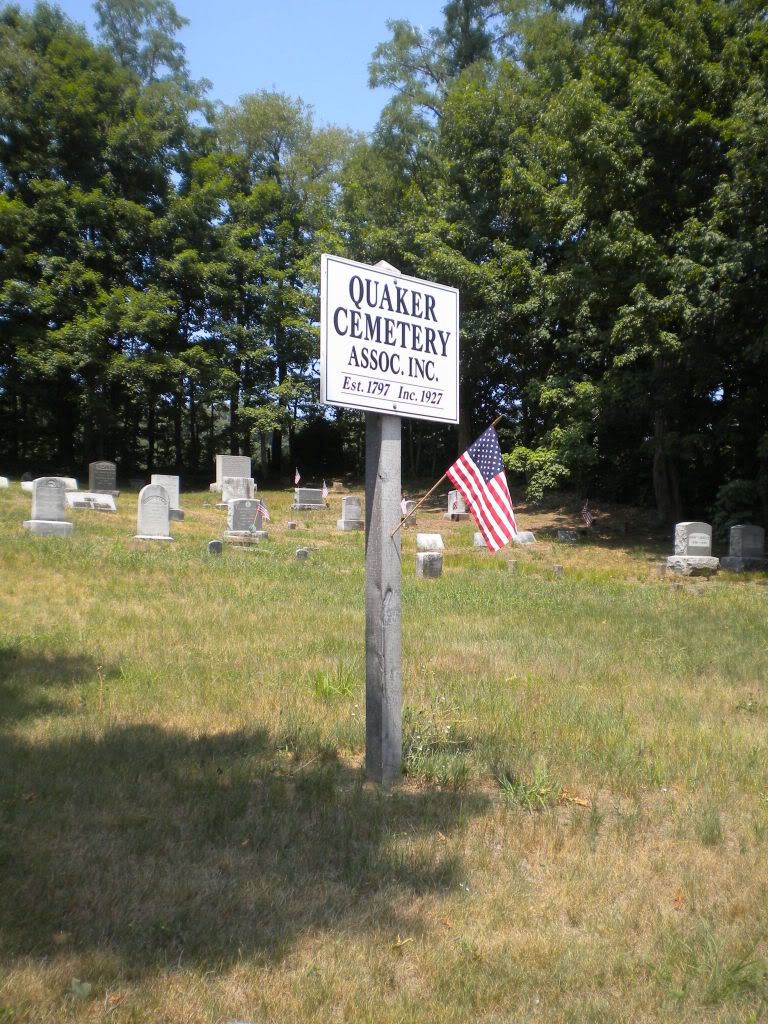 Located:
From New Milford Green, make a right on Bridge St. then left on Danbury Rd./ Rt 202-Rt 7, cemetery will be on the right after Old State Rd. and before Osborne Rd. Highly visible from the road.
Google Maps Visuals:
road-side view
satellite view
Type of site:
Cemetery for the Quaker Meeting House, still in use
Condition:
The grass was on the long side and there was garbage strewn along the front. Some stones were broken or fallen, but they did not look like new damages.
History and Notable Features:
The southwest corner is the location of the older stones. It looks over a cliff and is quite scenic. Some of these stone have, however, been devoured by the bushes on the cliff.