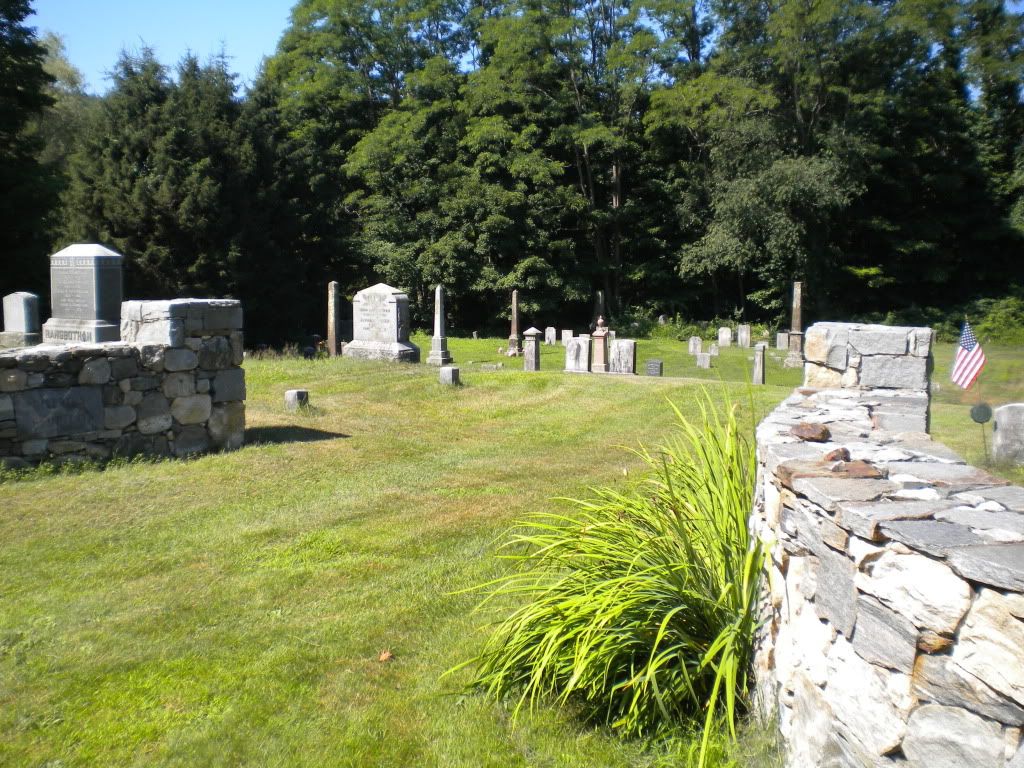 Located:
From Winsted, go north on Park Pl. which becomes North Main St./ Rt. 8. Make a right on Riverton Rd./ Rt. 20. At Riverton Center (will be a T-intersection), make a right onto Main St. Make another right onto East River Rd. Riverton Cemetery is on the right, highly visible from the road.
Google Maps Visuals:
satellite view
Type of site:
Public cemetery, still in use
Condition:
Very well maintained in landscaping and stone repair/restoration. However, at the rear of the cemetery, there are a line of stones that are overgrown and in the bushes. Considering how new some of those stones are, the reason for this is unclear.
History and Notable Features:
There is nothing particularly notable about the cemetery although, if you take the short path through the trees at the rear of the cemetery, it will bring you to an excellent view of the river.