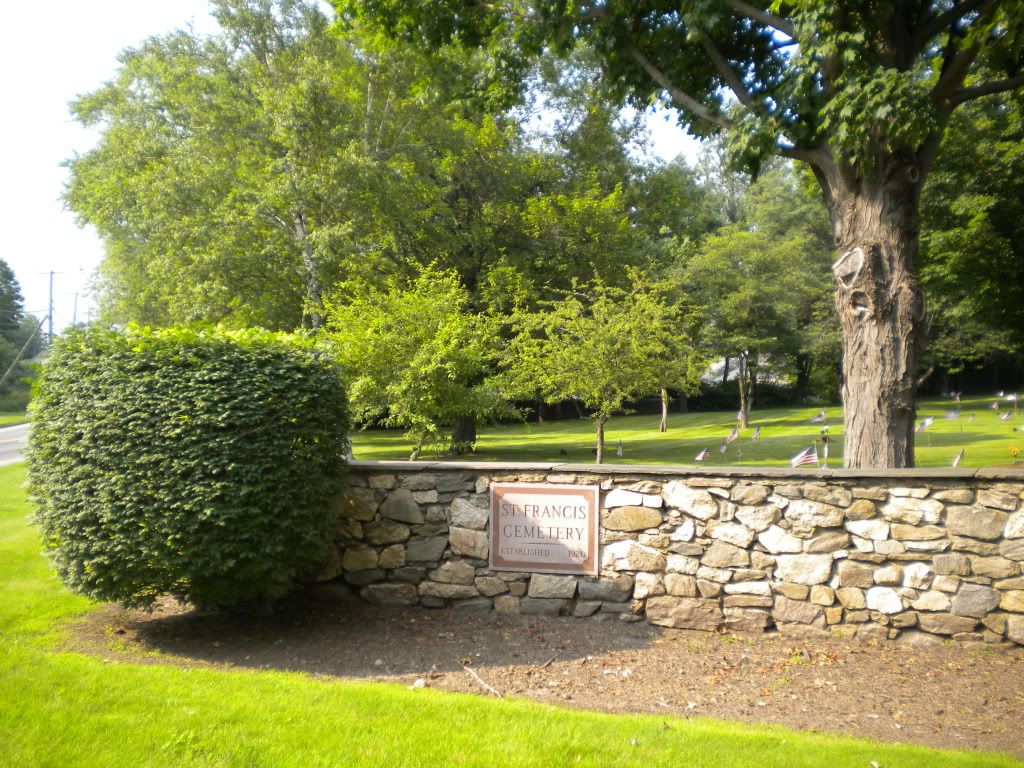 Location:
863 South Main St., Torrington, CT 06790. From Rt 8, take exit 42. Go west on Rt 118/ Litchfield Rd towards Litchfield. Stay right/ make a right on Thomaston Rd. towards Torrington. Thomaston Rd. becomes South Main St. The cemetery will be on the right. It is visible from the road.
Google Maps Visuals:
roadside view
satellite view
Type of Site:
Newer cemetery to St. Francis Church of Torrington, in use
Condition:
This site is well attended to, landscaped, and often visited
History and Notable Features:
Nothing of particular note.