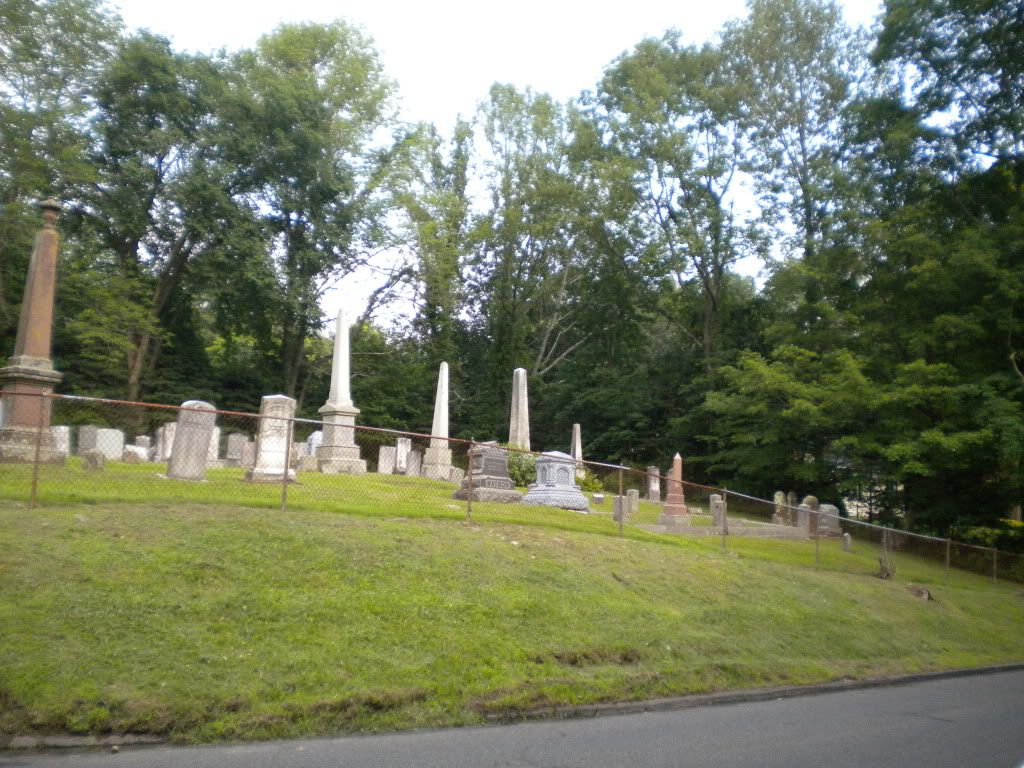 Location:
From Rt 8, take exit 42. Go east on Rt 118/ Litchfield Rd towards Harwinton. Stay straight until you reach the center of town. Make a left on North St. The cemetery will be on the right.
Google Maps Visuals:
satellite view
Type of Site:
Town cemetery, does not appear to be still in use
Condition:
This site is well attended and landscaped although, as the pictures show, there are several fallen stones and stone-foundation decay
History and Notable Features:
Nothing of particular note.