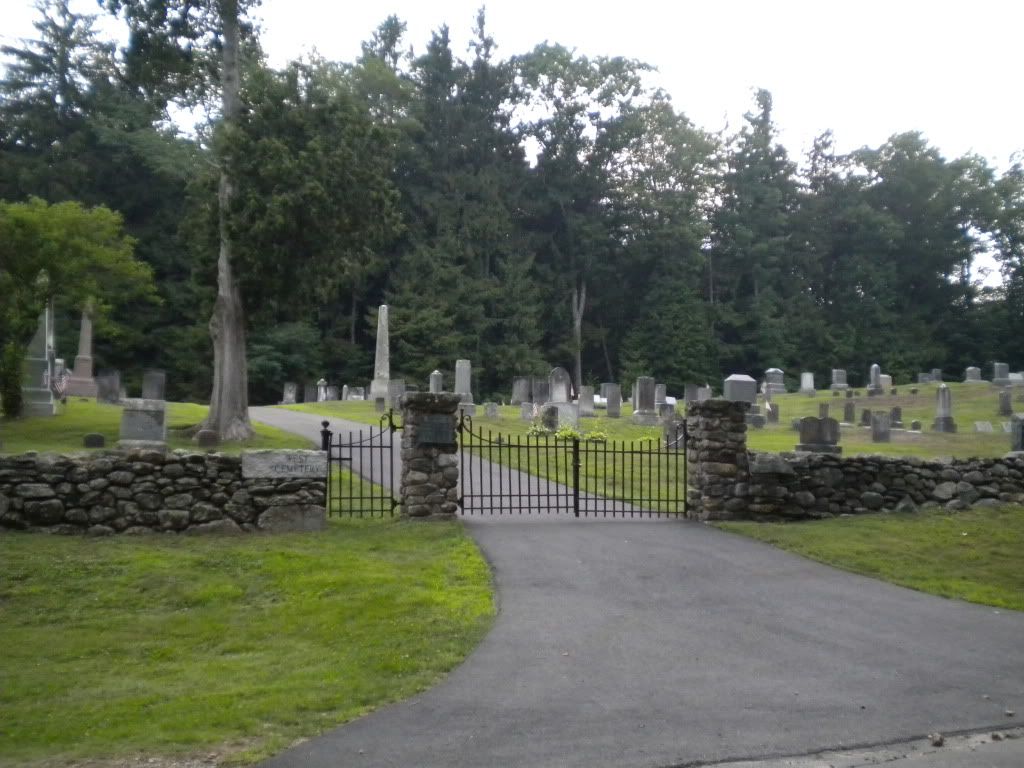 Located:
From Rt. 8, take Exit 42. Go east towards Harwinton on Rt. 118/ Litchfield Rd. It becomes Rt.4/ Litchfield Rd. Make a left on Cemetery Rd. The cemetery will be on the left.
Google Maps Visuals:
satellite view
Type of site:
Public cemetery, still in use
Condition:
Well maintained
History and Notable Features:
There are several stones which have turned black, although without gloves, we were unable to determine if it was a type of corrosion or a form of lichen.