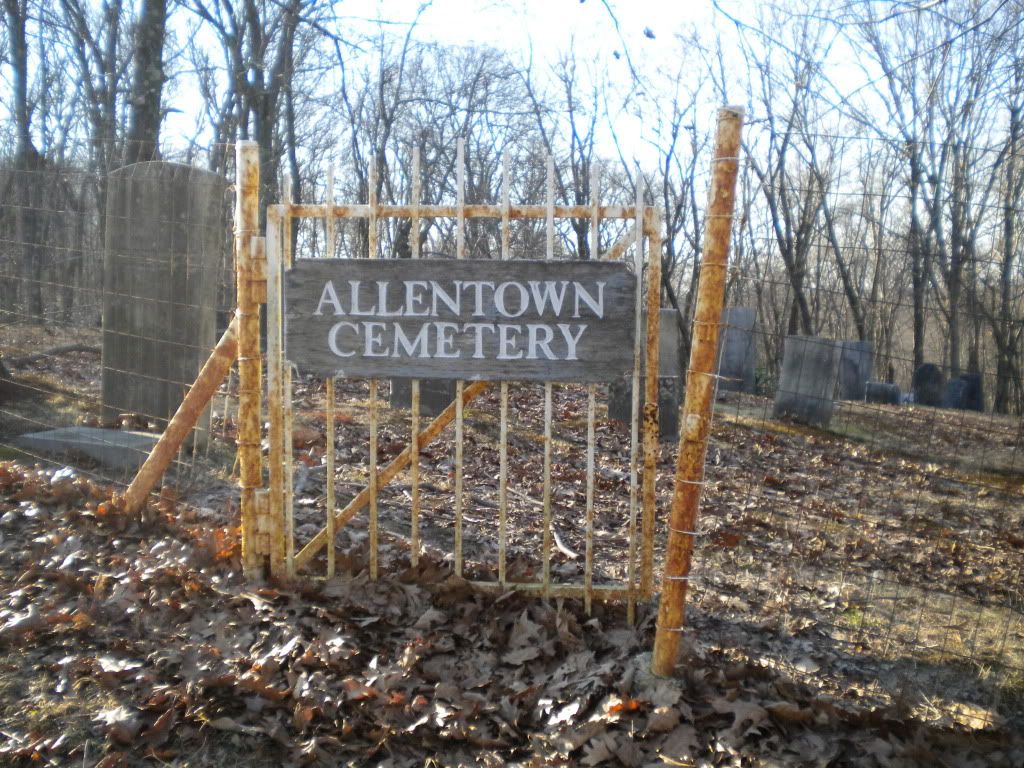 Location:
At the intersection of Rt 69 and Rt 322 in Wolcott, go north on Rt 69/ Wolcott Rd. Make a left on Mad River Rd. At the end of the road, make a left (this is still Mad River Rd.) and then an immediate right on Spindle Hill Rd. This turns into Allentown Rd. This turns into Wolcott Rd. Allentown Cemetery is on the left.
Google Maps Visuals:
roadside view
satellite view
Type of Site:
Public cemetery, no longer in use, mid 1800s to mid 1900s stones.
Condition:
Everything looks well taken care of. The only thing in disrepair is the gate which didn't much serve its function.
History and Notable Features:
Nothing of particular note.