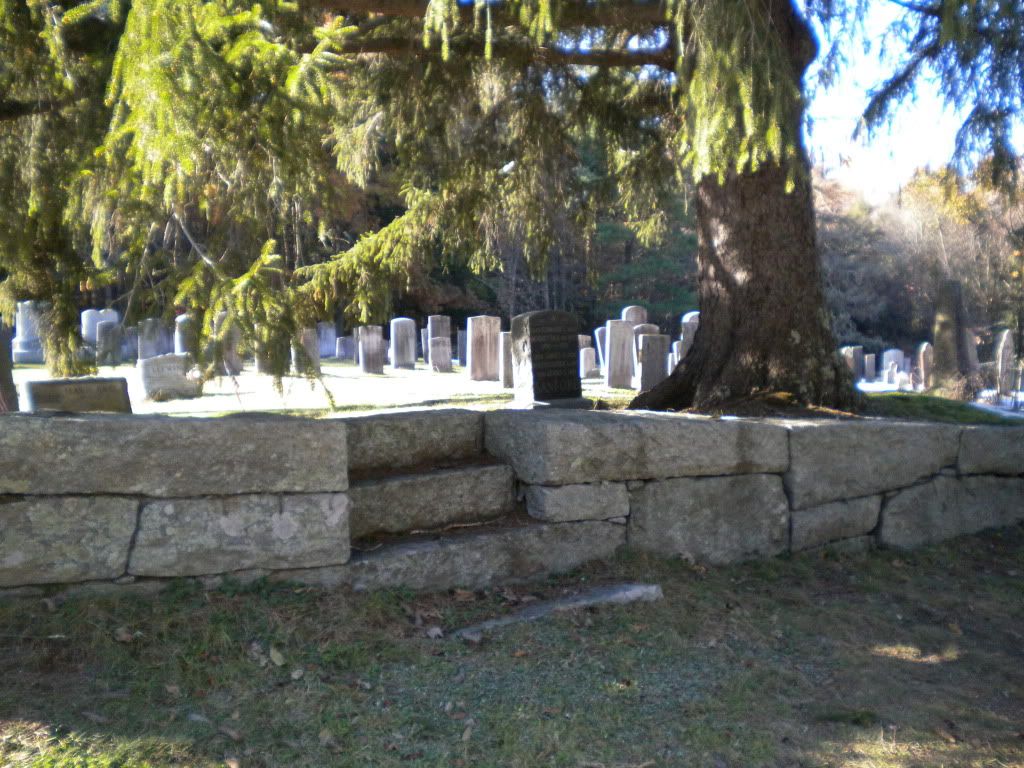 Located:
From Litchfield center (junction of Rt 202/ Rt 63), go west on Rt 202. Take Maple St. on the right. Maple St. bends to the left. Take Litwin Rd. on the left. Make a right on Headquarters Rd. The cemetery is on the left.
Google Maps Visuals:
satellite view
Type of site:
Public cemetery, still in use
Condition:
Maintained nicely, at the time a branch was down although it was impossible to determine if it did any damage
History and Notable Features:
Easily seen from the road. Oldest stones are from the late 1700s/early 1800s.