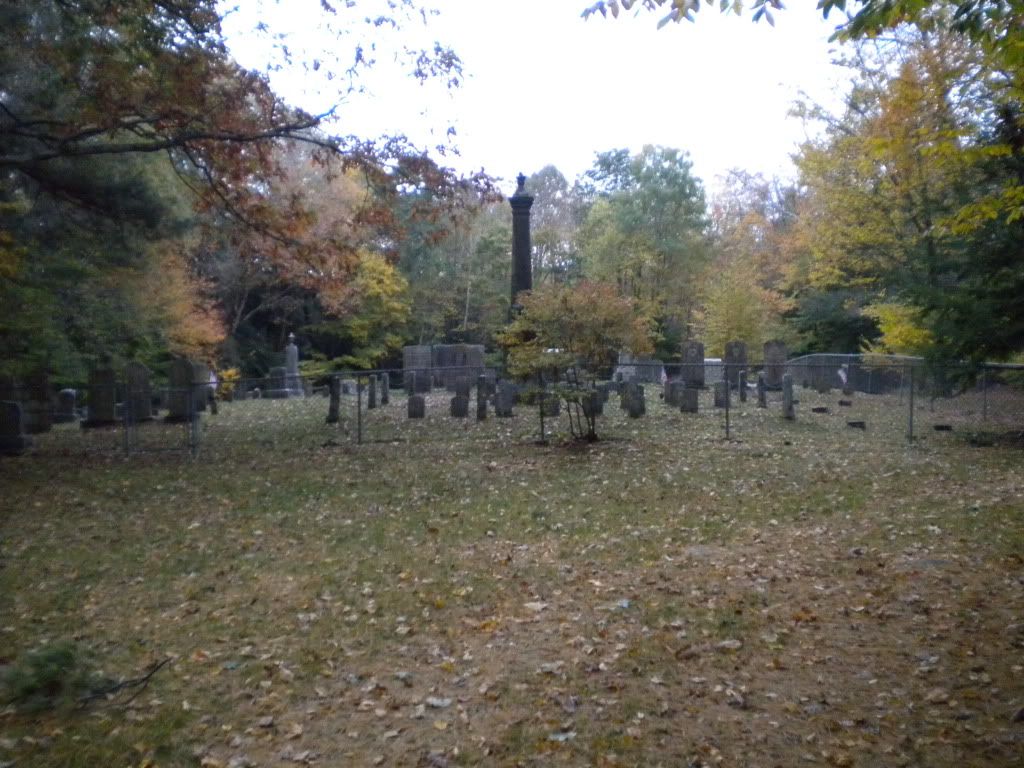 Located:
From the junction of Rt 219 and Rt 202, go west on Rt 202 towards Torrington. Turn right on Maple Hollow Rd. There are parking spaces on the left of the road. This is the best place to park to visit the cemetery. Directly across the street is the library and a dirt road which leads to the cemetery.
Google Maps Visuals:
satellite view
Type of site:
Public cemetery
Condition:
Maintained nicely, many stones repaired, uncertain if still in use
History and Notable Features:
Before the sign was put up, I searched for this cemetery everywhere without success. I asked many people throughout the town and no one knew anything about it. When the sign went up, I felt like a fool because it was right there. However, you can drive on every road around it and never see it. Stones from 1820s to 1990s.