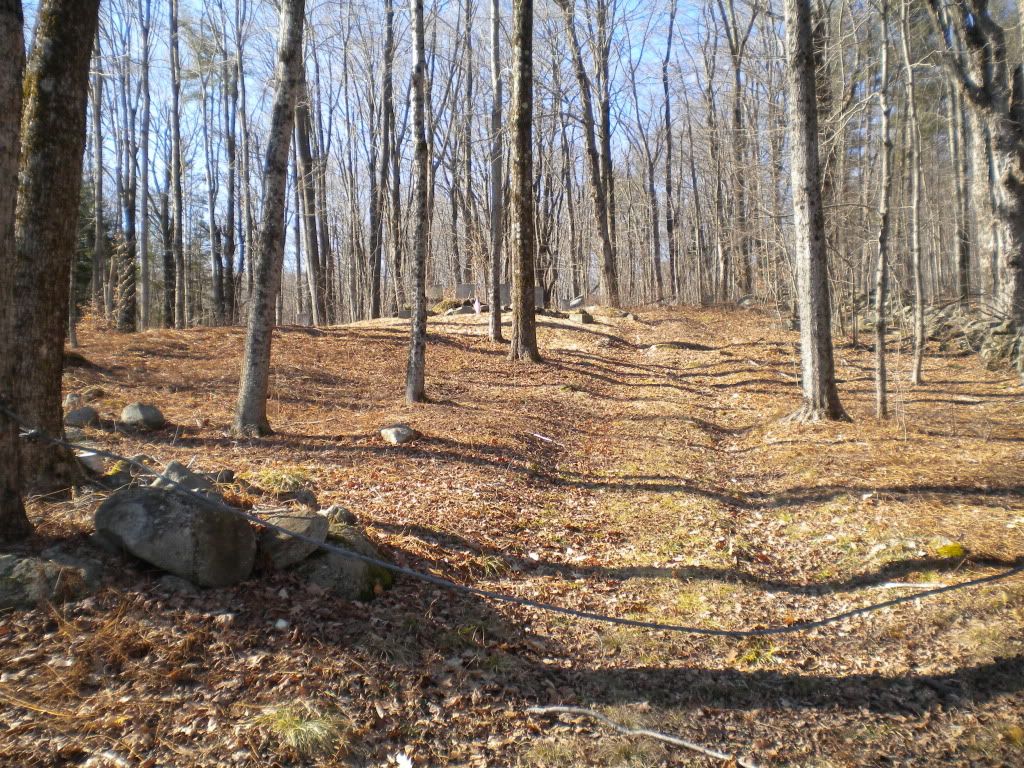 Located:
From Goshen Center/ the Goshen rotary, go east on Rt 4. Turn left on East St. N. Turn left on North Goshen Rd. Beach Cemetery is about 600 ft along the road on the right. There's a small unpaved drive leading up to it. Although it was visible from the road during winter, I imagine that it would be difficult to see during the spring and summer due to all the foliage.
Google Maps Visuals:
satellite view
Type of site:
Belonged to the North Goshen Congregational Church whose foundations are still locations on the northwest corner of the corner of East St. N and N Goshen Rd.
Condition:
For being so out of the way, it looks well kept.
History and Notable Features:
Most of the stones are mid-1800 stones. A quick reconnaissance of the area turned up several interesting building foundations as well.