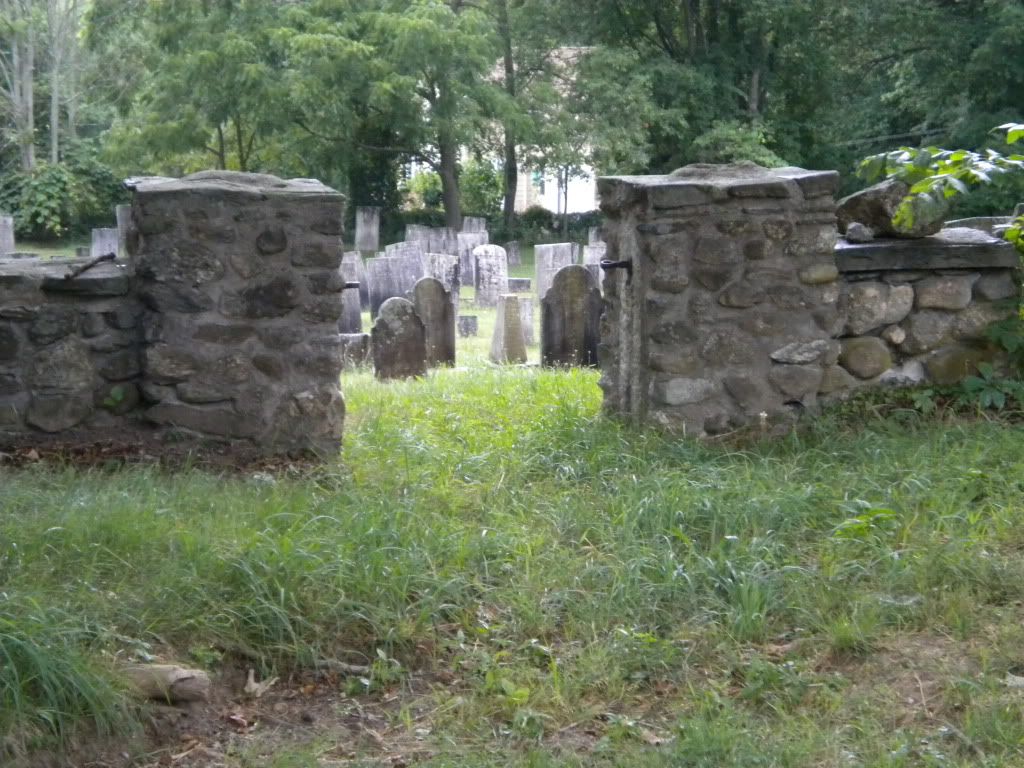 Location:
From Rt 8 (CT), take Exit 39 and go east on Rt 6 toward Plymouth/Terryville/Bristol, CT. At the Plymouth green, make a left on Park St. This will turn into a church parking lot. The cemetery is on the left side.
Google Maps Visuals:
road side view
satellite view
Type of Site:
Belongs to the Plymouth Congregational Church, no longer in use
Condition:
Well kept but there are many stones that have become buried, also a bunch of broken stones in the stone walls.
History and Notable Features:
Many 1700s stones. There's a stone belonging to the Rev. Oliver Todd with unusual Masonic symbolism.