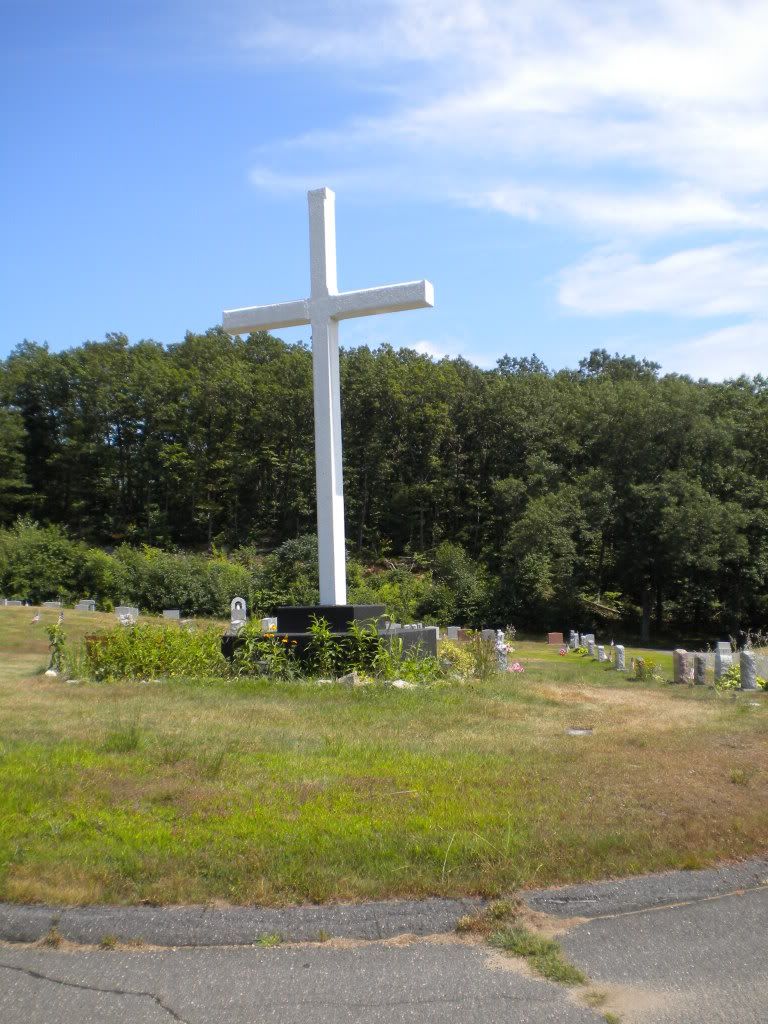 Located:
At the intersection of Rt 72 and Rt 6, go north on Rt 72/ N Riverside Ave. Rt 72 and N Riverside Ave. splits. Bear left on N Riverside Ave./ Poland Brook Rd. At this point, you will see St. Mary Cemetery on your right, but if you want the car to enter, it will be barred. I suggest that you turn right on Judd Rd. and turn right into the cemetery.
Google Maps Visuals:
roadside view
satellite view
Type of site:
Belongs to St. Mary's Church
Condition:
Maintained nicely, modern cemetery, still in use
History and Notable Features:
There are a number of homemade stones which are quite lovely. Although I have provided pictures, I have been asked not to reveal their specific locations.