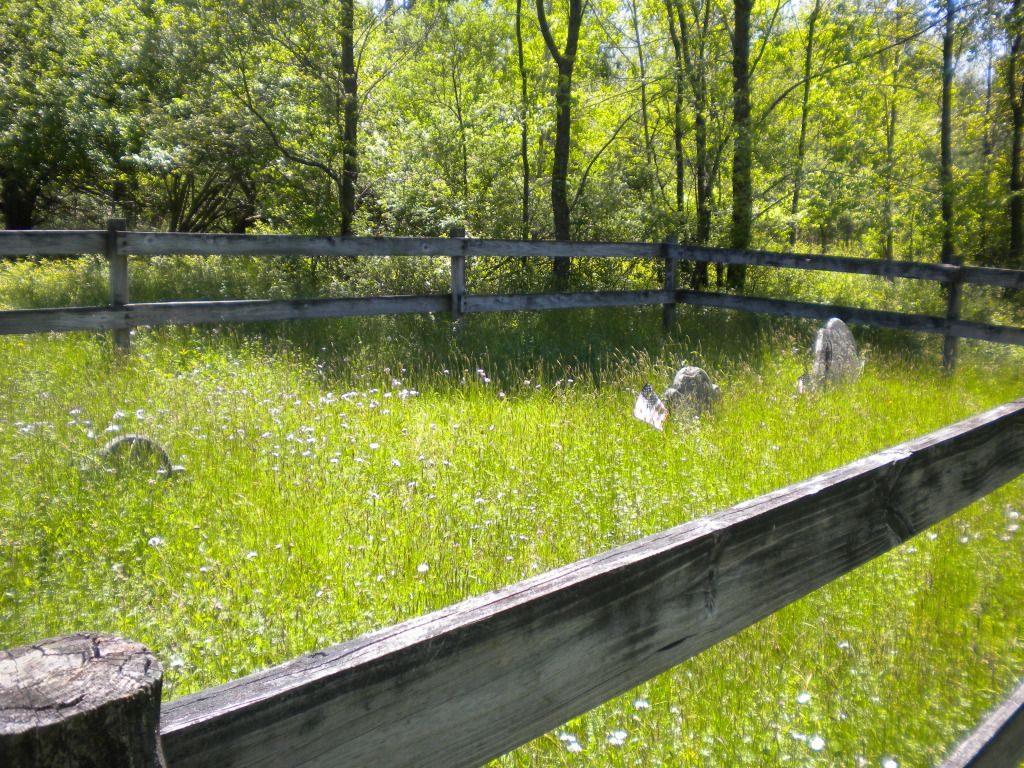 Location:
At the intersection of Rt 4/ Cemetery Hill Rd., Rt 128/ Sharon-Goshen Turnpike, and Rt 43/ Cornwall Hollow Rd. in Cornwall, go northwest on Rt 128/ Sharon-Goshen Turnpike. Turn right on Town St. Turn left on Cogswell Rd. There is a church, then a house, and then a body of water on your right. Park along the road immediately after the house. The house has a large yard, but between the yard and the body of water, there is a path. Take this all the way back. It opens up into a field. If you stay along the line of trees and tall grass to your right, you will see the fence.
Google Maps Visuals:
satellite view
Type of Site:
Small pox burying ground, no longer in use
Condition:
Overgrown
History and Notable Features:
If you plan on going to see it yourself, go with my directions and take a good long look at the satellite image to get your bearings. When I asked a Cornwall establishment, an establishment with some supposed authority on the matter, about the location of this cemetery, I was given misleading and incomplete information. Even the people who live on those streets do not seem to know of its existence. As a matter of openness and education, if there is someone working in a yard or taking a stroll, I have found it useful to engage them in conversation and ask them about it. Most of the time they will not know, but if nothing else it announces your good intentions also.