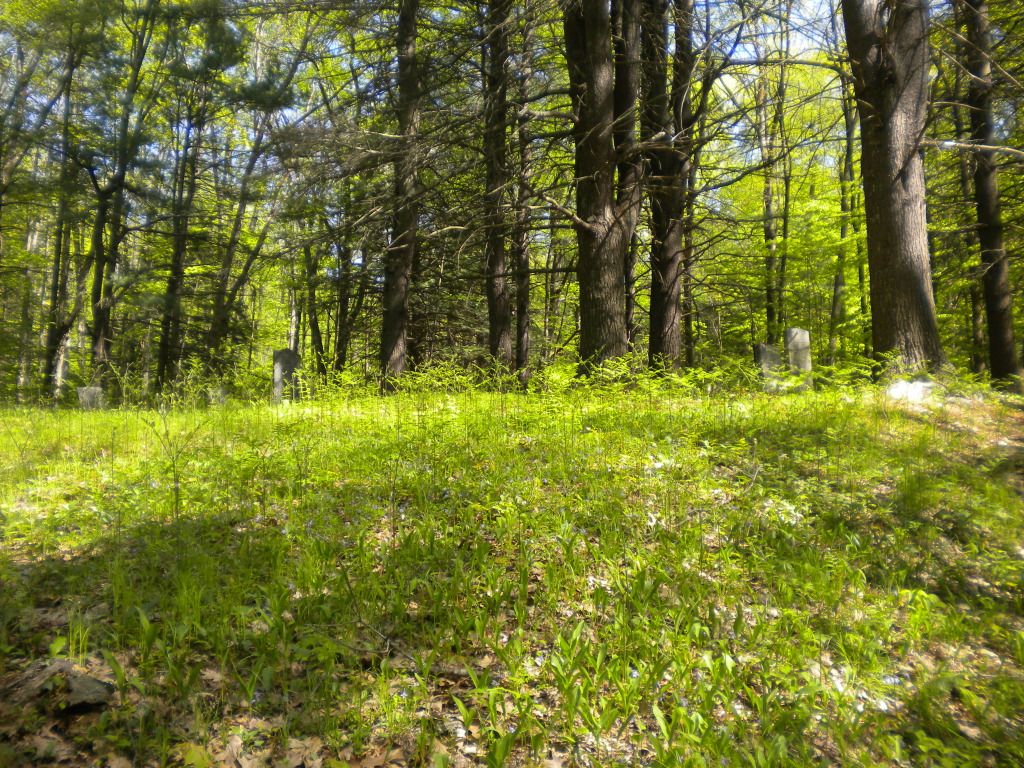 Location:
At the intersection of Rt 7/ Kent Rd. S and Rt 45/ Warren Hill Rd. in Cornwall, take Rt 45/ Warren Hill Rd. southeast. Turn left on Flat Rocks Rd. After the body of water on the left (Hawkins Pond), Great Hollow Rd. S is the next road on the left. It is unmarked, but there is an old post office box at the end of the road which makes it look like a driveway. I parked there and walked the half mile to the cemetery. It looks perfectly drive-able, but finding a place to turn around may prove difficult.
Google Maps Visuals:
satellite view
Type of Site:
Town cemetery, no longer in use
Condition:
It looks pretty much abandoned although for a cemetery that is entirely neglected, it seems in relatively decent shape
History and Notable Features:
The cemetery is mostly mid to late 1800s stones. It was created due to a temporary industrial boom in the area during the 19th century.