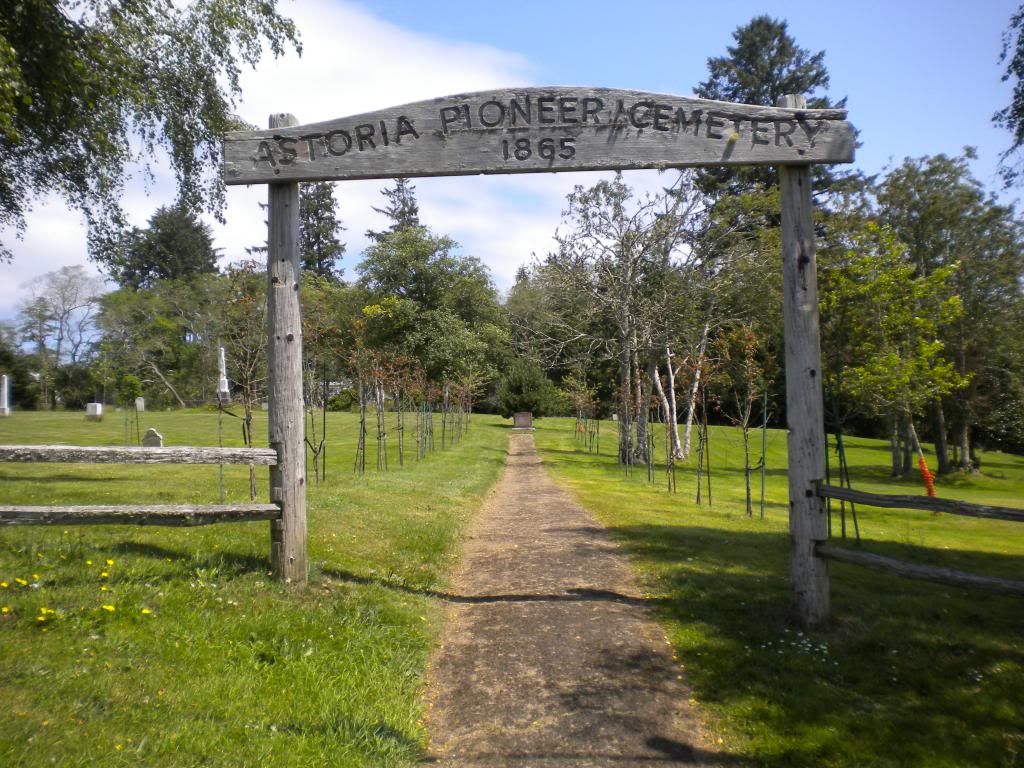 Located:
At the intersection of Hwy 30 and 16th (aka "Marine Drive"), go south on 16th toward the college. Follow the signs painted on the road to the Astoria Column. Turn right on Lexington. Go one block, turn left on 15th. Go up the hill, past the turn to the Column (Coxcomb). Turn right (without stopping!) on Niagra and turn right on 14th to park properly. ~ Directions courtesy of Dina James
Google Maps Visuals:
satellite view
Type of site:
Town cemetery, use discontinued in 1900
Condition:
Well landscaped, some stones are in poor shape
History and Notable Features:
There are only a handful of stones in this cemetery, however, there are over five hundred burials in here. The stone at the end of the entrance path explains this and why -- stones were moved and there were many unlisted burials.