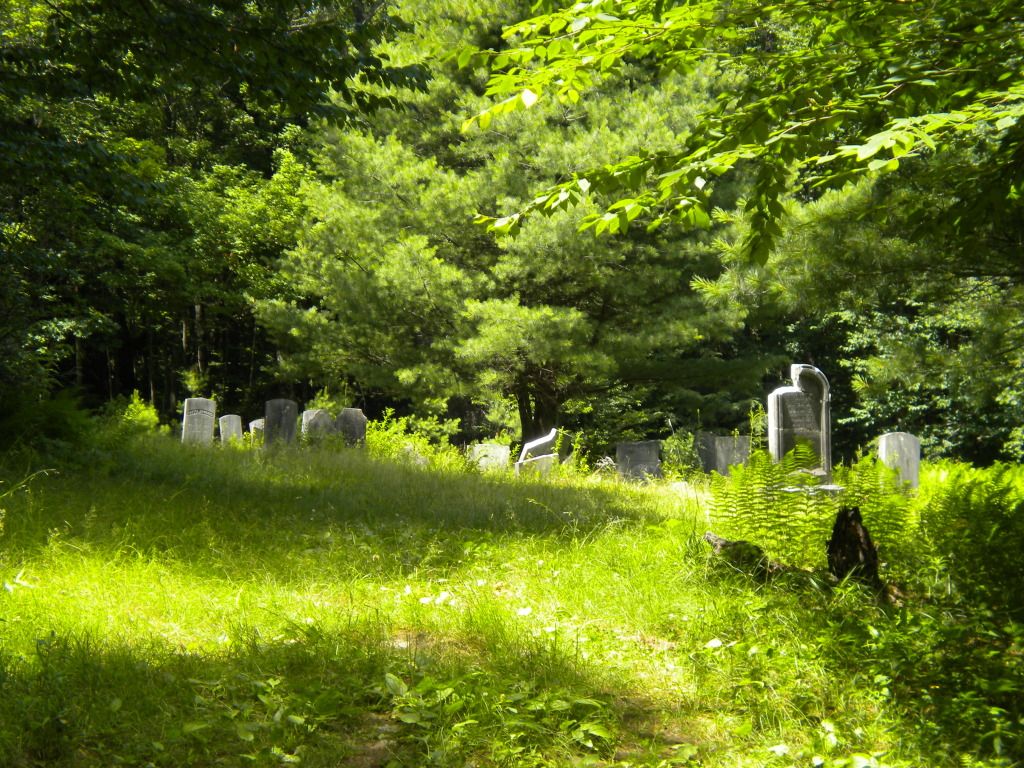 Located:
From Winchester center, take 263 west. Stay right on West Rd. Make a right on Grantville Rd. Make a right on the next road, Preston Rd. It becomes little more than a path. Take a good stout four-wheel-drive vehicle for this. The next path on the left is where you need to go -- it's an off-road area without a name. The cemetery is on the right and should be visible from the path.
Google Maps Visuals:
satellite view
Type of site:
Town cemetery, no longer in use, abandoned
Condition:
Tragic. Although abandoned, it looks often vandalised
History and Notable Features:
While there are a couple attractive stones, there is nothing of great note here. If you visit, pay attention to the weather -- the paths to the cemetery occasionally flood and become impassable.