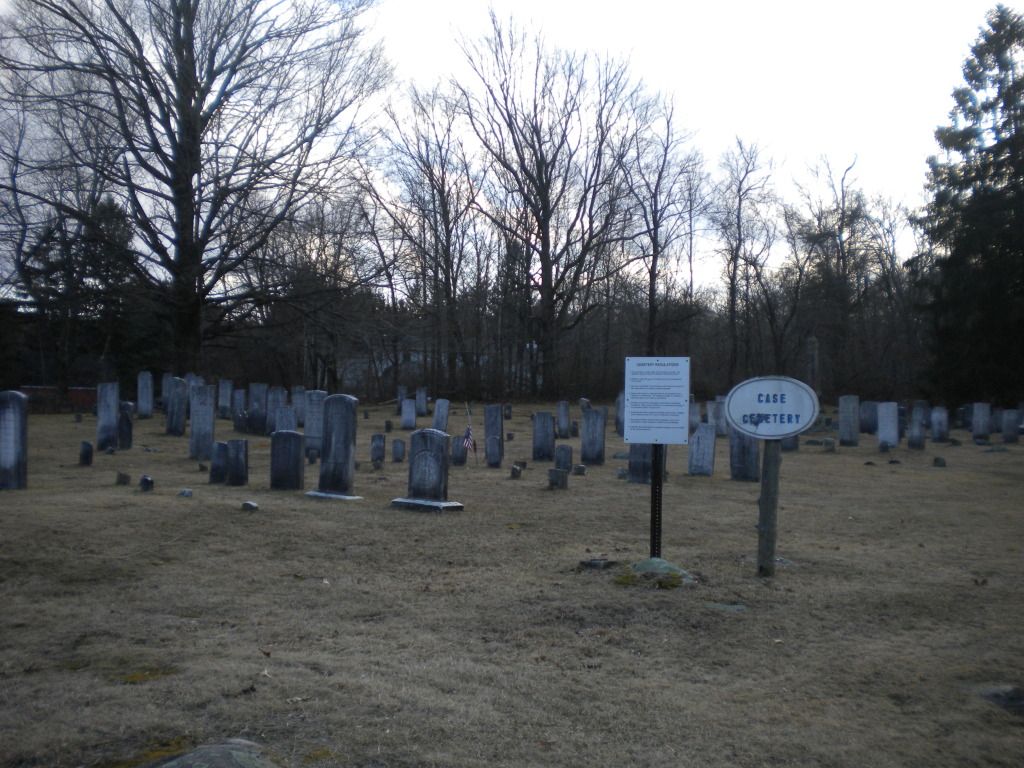 Location:
From Burlington center, go south-east on George Washington Turnpike. It becomes Punch Brook Rd. Make a right on Case Rd. It is on the right side.
Google Maps Visuals:
road-side view
satellite view
Type of Site:
Town cemetery, no longer in use
Condition:
Well-tended
History and Notable Features:
It has the sense of being part of the adjacent house's yard since there are no barriers/ gates/ walls. While there is nothing of significance I was able to note during our visit, there are a few interesting stones from the 1700s.