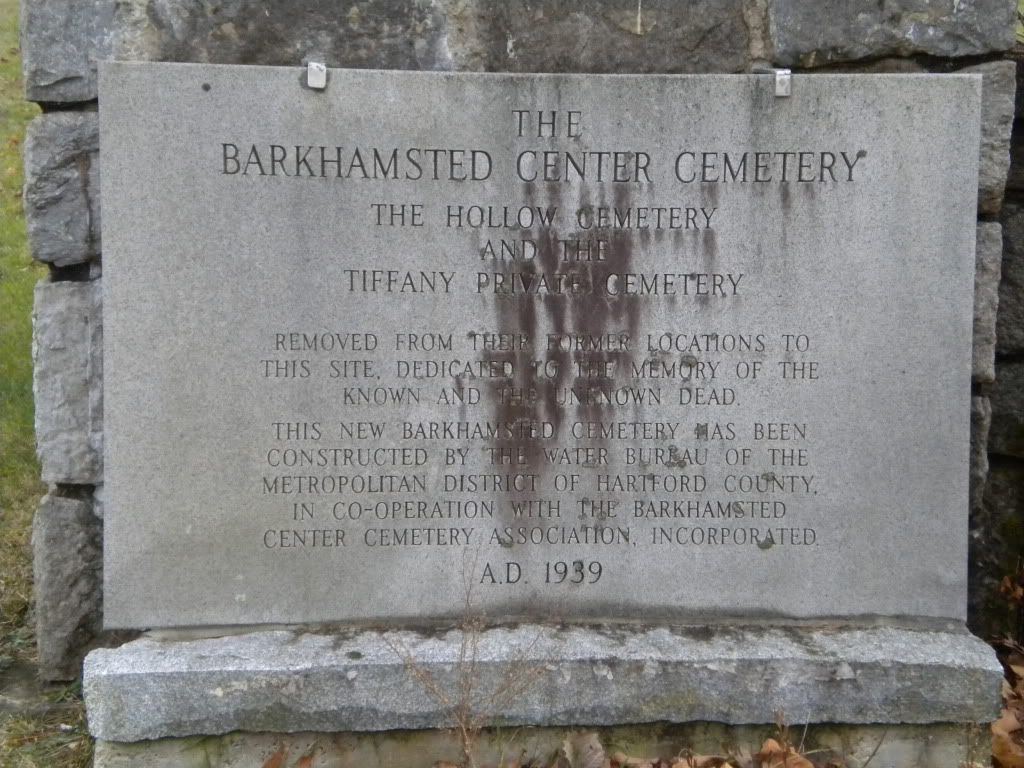 Located:
From the last exit/end of Rt 8 (north) in Winsted, at the light, make a left onto US 44/ New Hartford Rd. Make a right on Ripley Hill Rd./ Rt. 318. At the stop sign, continue to go straight, over the bridge. Rt. 318 becomes Rt. 181 also. A mile down the road, Rt. 318 splits from Rt. 181. Stay straight on Rt. 181/ Center Hill Rd. The cemetery will be on the right. Highly visible from the road.
Google Maps Visuals:
road-side view
satellite view
Type of site:
Public cemetery, still in use
Condition:
Very well maintained in landscaping and stone repair/restoration. According to the plaque on the entrance, the older stones were from the Tiffany Private Cemetery and The Hollow Cemetery, a few of which have fallen and broken.
History and Notable Features:
The cemetery is preceded by a semi-green. On this is an obelisk commemorating war veterans and a bell-tower. In the rear of the cemetery is a stone enclosure. This looks to be a family plot although that is entirely speculation. However, it is isolated from the main part of the cemetery and encompasses a handful of stones, two of which are in disrepair.