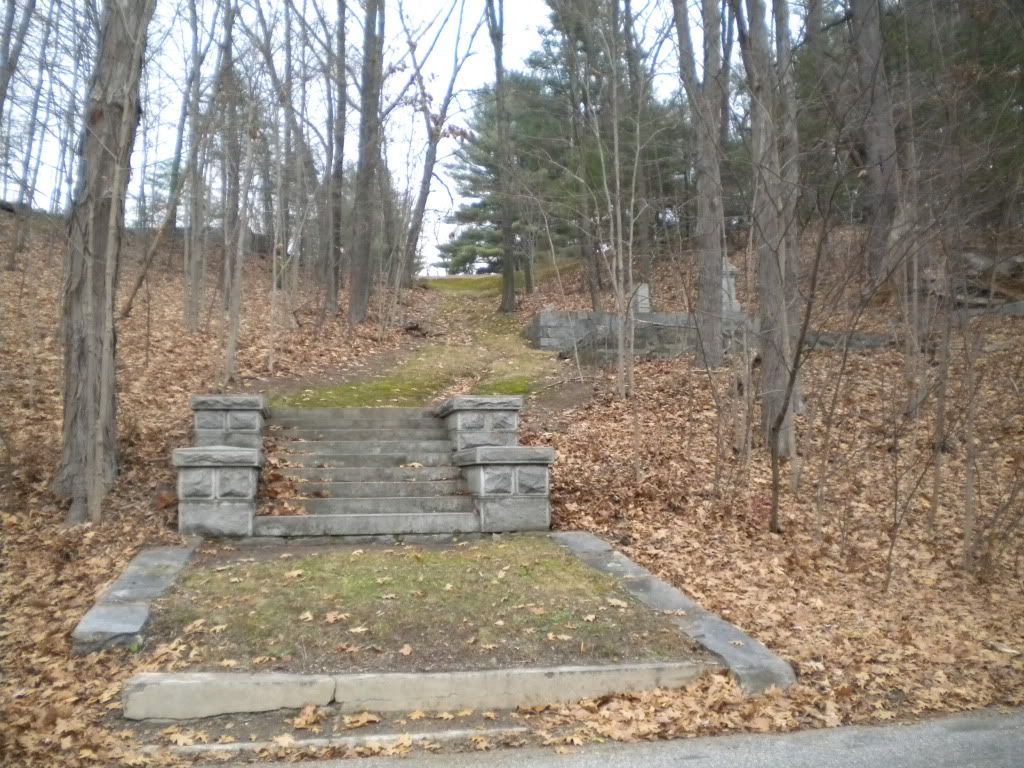 Located:
Going west from Avon on Rt 202/ US 44/ Albany Turnpike, the road splits into Rt 202 and US 44/ Albany Turnpike. Stay right on US 44/ Albany Turnpike. Turn right on Dyer Cemetery Rd. The last driveway on the right will bring you up to Dyer Cemetery. The stones themselves are not easily seen from the road. However, you can see a walkway up. Dyer Cemetery Rd. is not a very busy road so if you pull over on the side of the road, this is a more scenic method of viewing the cemetery.
Google Maps Visuals:
satellite view
*
Type of site:
Public cemetery, still in use
Condition:
Well attended to and landscaped, many of the broken stones have been repaired. Still, some of the stones on the way up the walkway have been forgotten in the vegetation. Also, and this is just an odd observation that doesn't seem appropriate for the 'History and Notable Features' section, during a trip in the autumn, the grass of the newer section of the cemetery had clear lines of demarcation. One side was green, the other straw-colored although it was not dead. Even walking upon it felt like walking on a '70s shag carpet. In the summer, this division was not apparent, so I don't know what to make of that.
History and Notable Features:
This particular cemetery has one of the largest collections of pre-1800s stones in the area and is characterized by an abundance of headstones created from the red river rock. These stones are quite beautiful and for the majority, exceedingly legible. The records say that the first burial here was in 1752 but the earliest stone I have been able to find is from 1756. Also on my visit in summer 2010, I was joined by a four-legged creature in the shape of a deer who was curious about me. While the area is not particularly rural, it was beautiful to see that a man-made place of death is home to something so natural and vibrant.