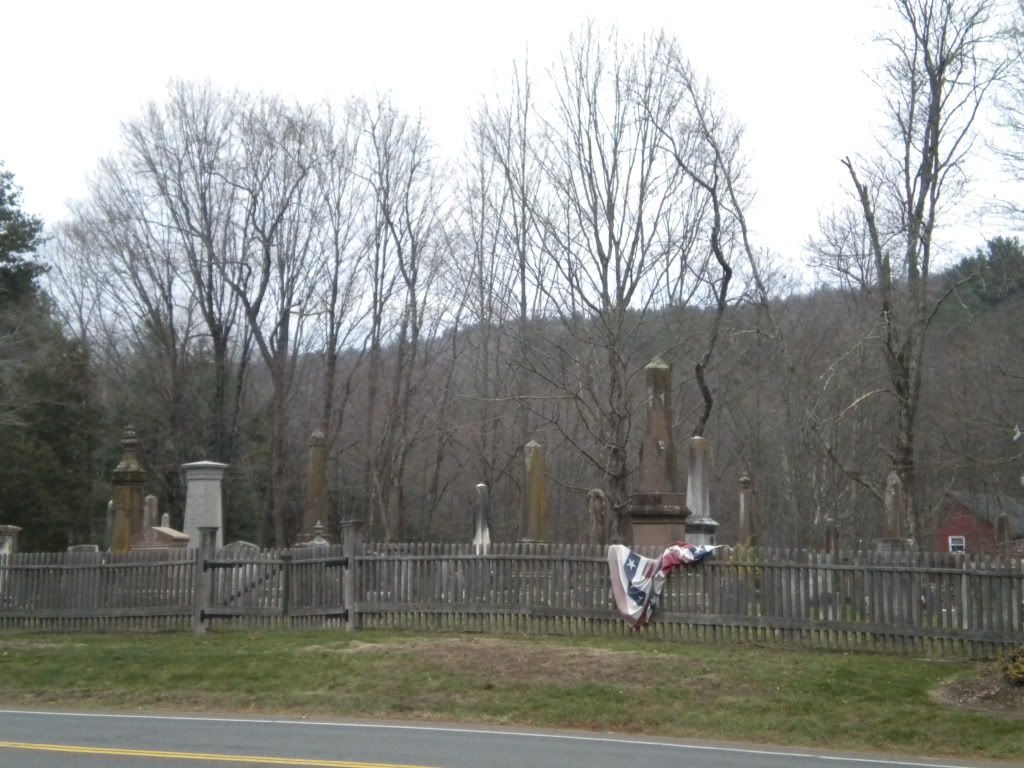 Located:
Near 155 Cherry Brook Rd./ Rt 179. Going southeast from New Hartford cemetery on Albany Turnpike/ US 44 towards Canton, make a left on Cherry Brook Rd./ Rt. 179 at the light. Continue north to Canton center. The Canton Congregational Church will be on the left, and on the right is the cemetery. It is highly visible from the road. The church parking lot on the left side of the street is perhaps the best place for parking.
Google Maps Visuals:
road-side views
satellite views
Type of site:
Cemetery for the Canton Congregational Church, still in use
Condition:
Well attended to and landscaped
History and Notable Features:
Nothing particularly notable. For the space, there are a great number of obelisks.