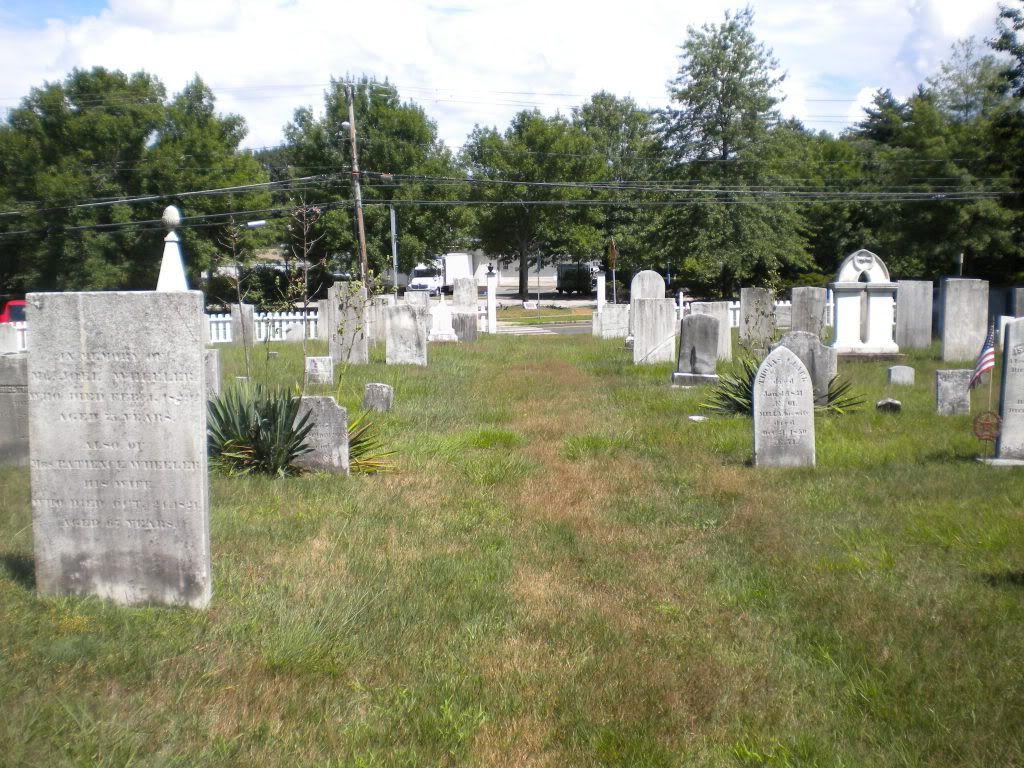 Located:
At the corner of Rt 44 and Rt 10 in Avon, take Simsbury Rd. going north towards Simsbury. The cemetery will be on the left behind the church. It is visible from the road.
Google Maps Visuals:
road-side view
satellite view
Type of site:
Cemetery for the Avon Congregational Church, still in use
Condition:
Well maintained for the most part. Some places are overgrown and you can barely see the stones through the bushes, but the stones are intact and those that have been broken have been repaired.
History and Notable Features:
Nothing particularly notable. A quick note about parking however -- while the main entrance is on Simsbury Rd., there are shops with parking behind them on Rt 202/ Rt 44 which offers better access to the cemetery and a safer place for a car than along the side of a main road.