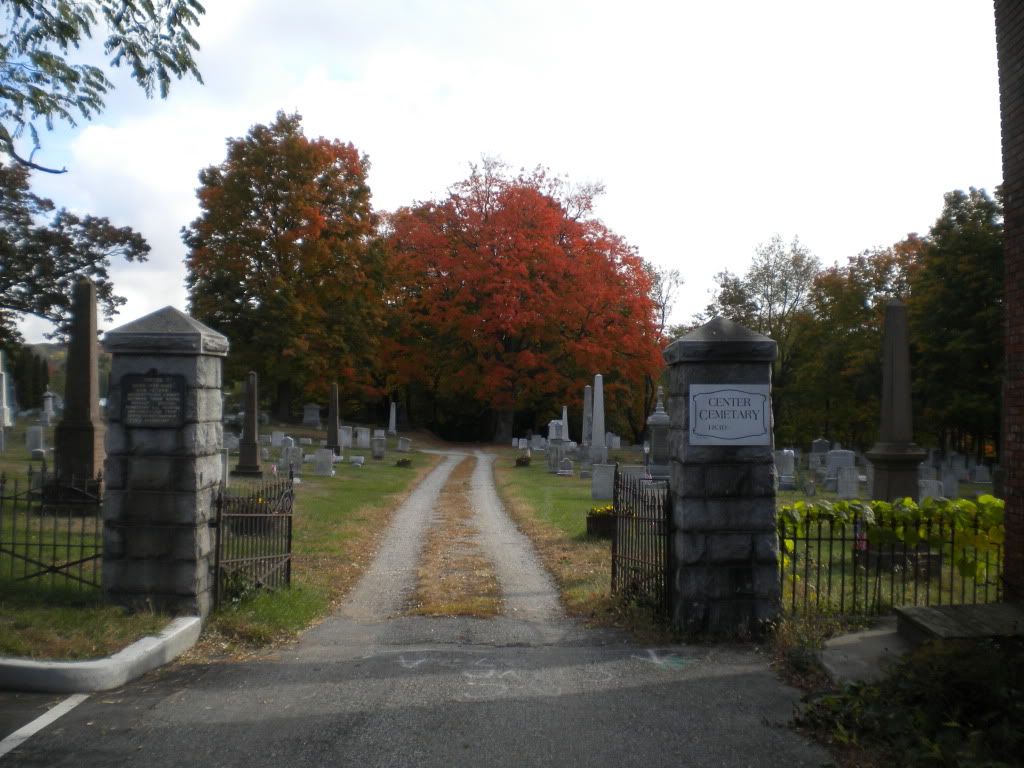 Location:
From the center of Torrington at the junction of Main St., Rt. 202/ Litchfield Rd., South Main St., and Rt 202/ East Main St, go north on Main St. Make a right on City Hall Ave. Center Cemetery is at the end of the road and parking is in the lot to the right.
Google Maps Visuals:
satellite view
Type of Site:
Public cemetery, still in use
Condition:
This cemetery is sadly in need of attention. The bulk of the maintenance is done on a volunteer basis and there are still about thirty stones down leftover from a massive vandalism back in 1998 when more than three hundred stones were broken, pushed over and defaced. Although many factions of the community came together to raise money and lend a hand, it hasn't been enough.
History and Notable Features:
This particular cemetery, as mentioned above, was victim to massive vandalism in 1998. However, it has been victim to many more incidents on smaller scales, and even when I went there on my own to photograph the cemetery, the superintendent drove by to see that all was in order as there had been recent disturbances not long before. Many of the prominent individuals of the city of Torrington are buried here. Also, the cemetery was established in the 1830s but there are stones that pre-date those years. The bodies from a cemetery on South Main St., now the location of a branch of Bank of America, were exhumed and the bulk of them relocated to this cemetery.