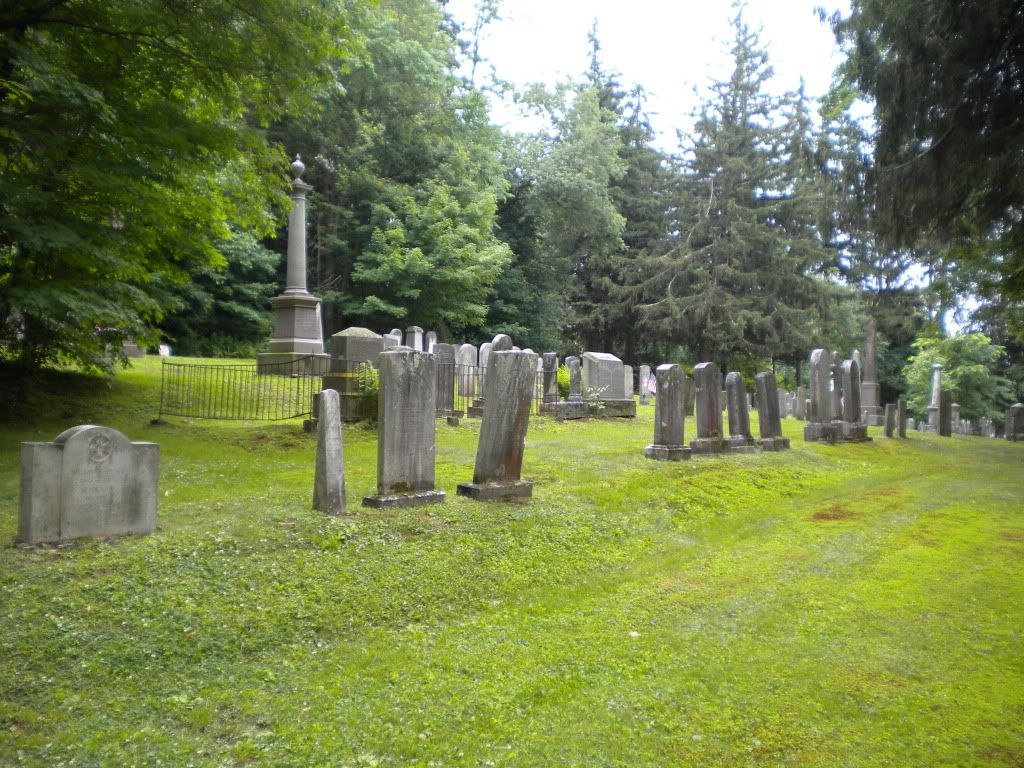 Located:
From Rt 8, take exit 42. Go west towards Litchfield on Rt 118/ Litchfield Rd. When it branches, make a left to remain on Rt 118 which becomes Rt. 118/ East St. Stay on this road for several miles. The cemetery will be on the right. The stones are not very visible from the road, but the stone wall is. The cross street on the left is Wells Run Rd. The entrance to East Cemetery will be slightly further along the road.
Google Maps Visuals:
road-side view
satellite view
Type of site:
Public cemetery, still in use
Condition:
The town of Litchfield takes great pride in its history and subsequently in its cemeteries. In the summer of 2010, East Cemetery had a volunteer opportunity every Thursday and Saturday to clean the headstones. Not only is this cemetery in pristine condition, the community has taken an active stand to see that it remains so. Bravo!
History and Notable Features:
Litchfield was once considered for the state capital due to the fact that it had the country's first law school, Tapping Reeve Law School, and one of the foremost schools for girls, Sarah Pierce Academy. The result was that it was the home of many prominent people, most of which are buried here at East Cemetery. I have been there many times, but sadly, have not had the opportunity to photograph much of it. The pictures here hardly do it justice. East Cemetery is so large in comparison to most cemeteries, it should be considered for its own zip code.