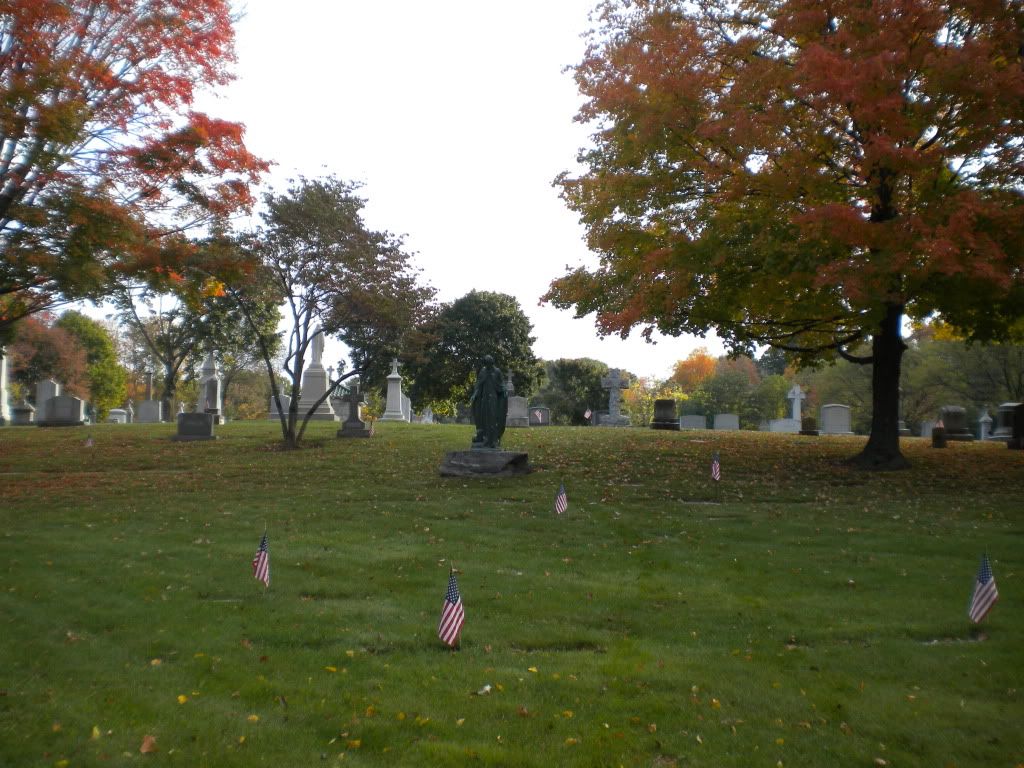 Location:
From Rt 8, take exit 44. If coming from Waterbury, make a left at the light (Rt 202/ East Main St). If coming from Winsted, stay straight through the light and make a right at the second light (Rt 202/ East Main St). Make a left on Willow St. The cemetery will be on the left.
Google Maps Visuals:
satellite view
Type of Site:
Cemetery for St. Francis of Assisi Church, no longer in use
Condition:
While this particular cemetery's upkeep is not so destroyed as other cemeteries in the area (ie, Center Cemetery), this cemetery has been victim to some vandalism. Stones are broken or fallen. Even a metal marker has been damaged. Also, some stones had places for portraits of the deceased and the portraits have been stolen.
History and Notable Features:
Nothing particularly notable.