also known as the Stillman Cemetery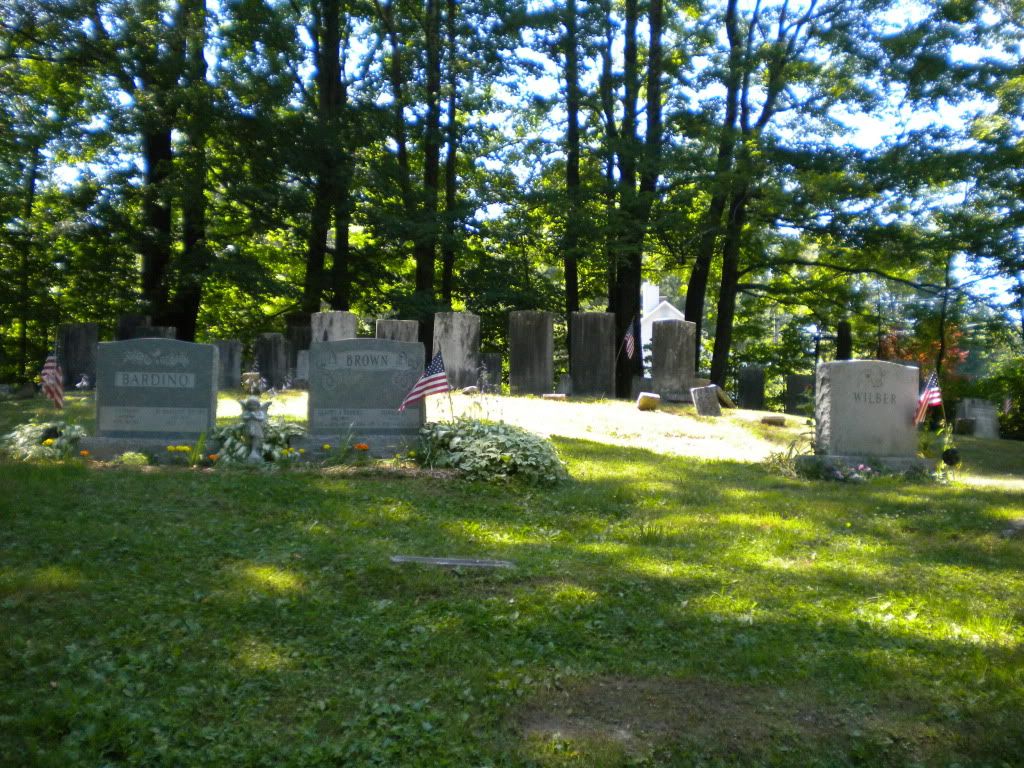 Location:
Near 95 Beech Hill Rd., North Colebrook, going north towards MA on Rt 183, Colebrook Rd., take right on Sandy Brook Rd., then left on Beech Hill Rd., cemetery will be on right side at the cross street of Simons Pond Rd., visible from road
Google Maps Visuals:
satellite view
Type of Site:
Public cemetery, still in use
Condition:
Since it is still a working cemetery, it is well-tended. However there are a couple fallen stones.
History and Notable Features:
This cemetery was originally called the Stillman Cemetery due to an 1834 stone belonging to "Charlotte, daughter of Edmund Stillman who was killed by the kick of a horse and died."