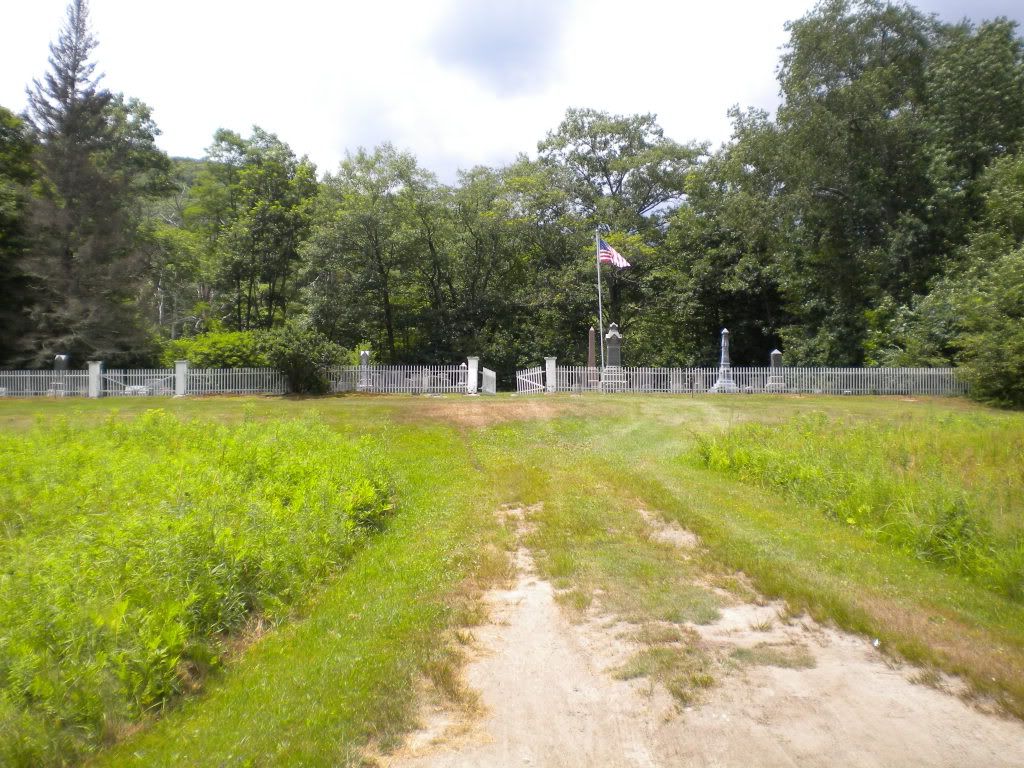 Location:
Going north on Norfolk Rd. from Torrington towards Norfolk, stay straight. It becomes Hall Meadow Rd. as you cross into Goshen. The cemetery is on the left, set far back off the road although it is visible.
Google Maps Visuals:
road-side view
satellite view
Type of Site:
Public cemetery, still in use
Condition:
As the cemetery is still in use, grass is maintained. However, the fence is rickety and has obviously seen better days. I was afraid to touch the gate for fear it would fall apart. A few stones too are stranded in the peripheral vegetation. Still, there is an American flag flying above it, so someone must look after the property.
History and Notable Features:
Nothing particularly noteworthy.
External Links:
Goshen Cemeteries