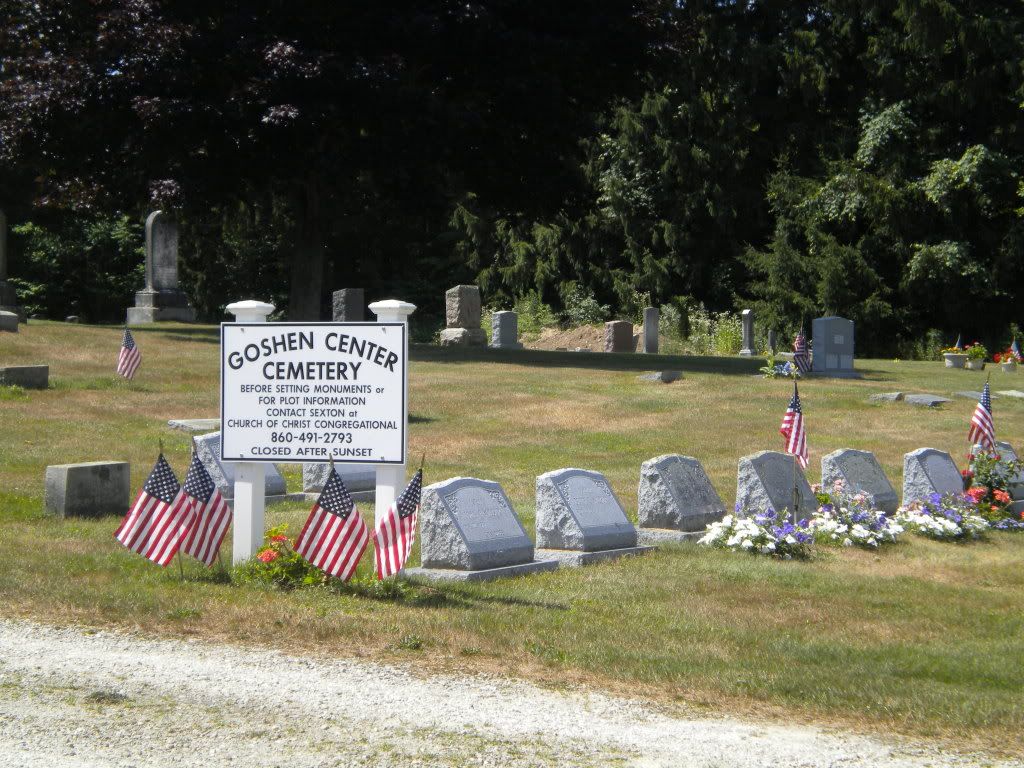 Location:
7 Sharon Turnpike, Goshen, CT. Going west on Rt 4/ Torrington Rd. from Torrington to Goshen, continue straight on Rt 4/ Sharon Turnpike at the rotary towards Sharon, cemetery is on both sides of the road, but the main section will be on the right.
Google Maps Visuals:
road-side view
satellite view
Type of Site:
Church of Christ Congregational Cemetery
Condition:
The newer sections of the cemetery are well-attended, however many of the older slab headstones are broken, turned-over or badly leaning.
History and Notable Features:
Nothing particularly noteworthy.
External Link:
Goshen Center Cemetery