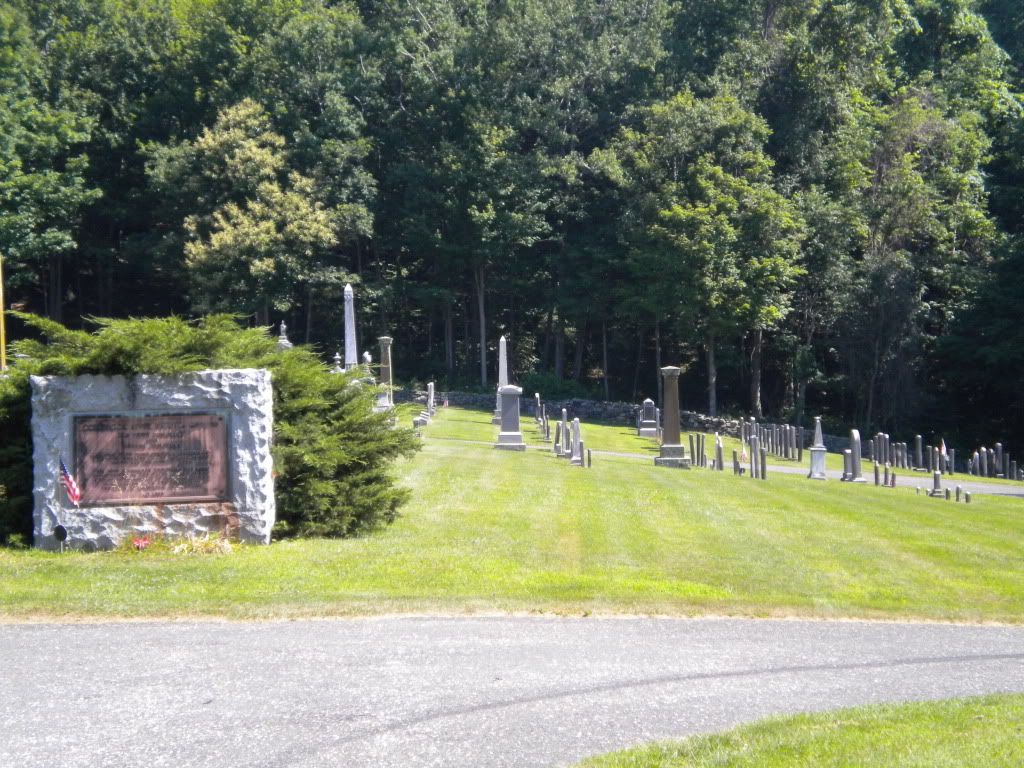 Location:
Going north on Rt 8/ Colebrook River Rd. towards MA, make a right on Eno Hill Rd., cemetery will be on the left at the three-way intersection
Google Maps Visuals:
satellite view
Type of Site:
Public cemetery, still in use
Condition:
The newer section seems very well-cared for and often visited. The older section of the cemetery on the northeast corner of the site is also in decent condition. There are a couple felled stones, but not many.
History and Notable Features:
Many of the older stones of this site were in the original Colebrook River Burying Ground -- a property which, due to the building of the dams, was flooded. Thus, all the bodies of the original cemetery had to be exhumed and re-interred in this location.