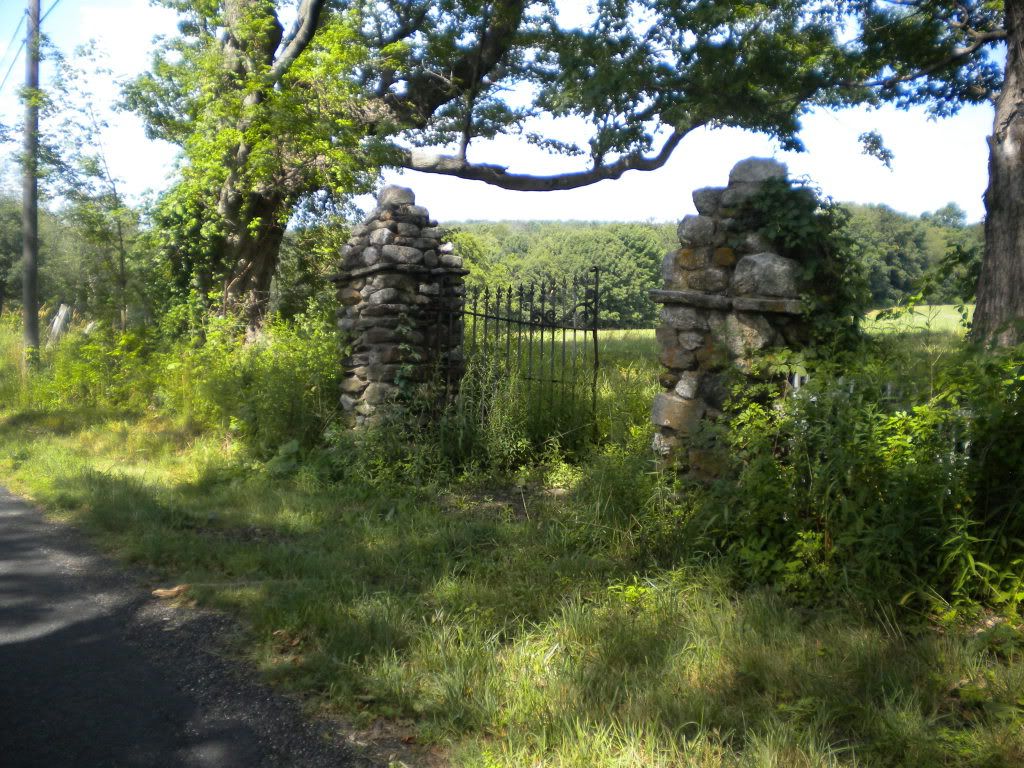 Location:
Near 90 East St. South, Goshen, from Torrington going west towards Goshen on Rt 4/ Torrington Rd., make a left on East St. South, cemetery on left -- not highly visible from the road, must be aware of where it is in order to see it.
Google Maps Visuals:
satellite view
Type of Site:
Family plot, private property
Condition:
Judging from the little I could see from the road, it looks entirely neglected.
History and Notable Features:
As the plot is on private property and not easily accessible from the road, I was unable to gain access to it. As soon as I am put in contact with the owners, I will doubtless have more to report.