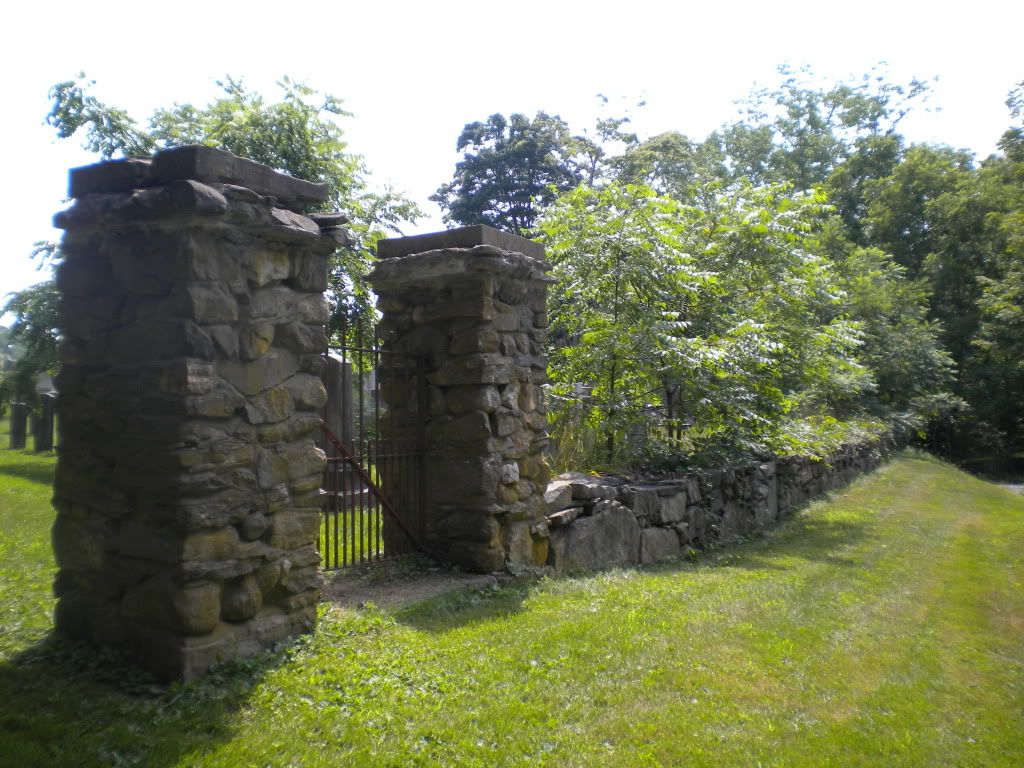 Located:
Near 35 Christian No 1 St. Going west from the Litchfield green on Litchfield Turnpike/ Rt. 202, it becomes New Milford Turnpike/ Rt. 202. There's a light, turn left on Baldwin Hill Rd., then turn right on Christian No 1 St. You will see the stone gate immediately on the left.
Google Maps Visuals:
satellite view
Type of site:
Public cemetery, still in use
Condition:
Very well preserved. There are only a handful of stones that have fallen.
History and Notable Features:
The cemetery is located on a hill which is very scenic. The official gate to the cemetery is on the south side, but it looks like it is a newer entrance to accommodate for easier access to the newer section of the cemetery.