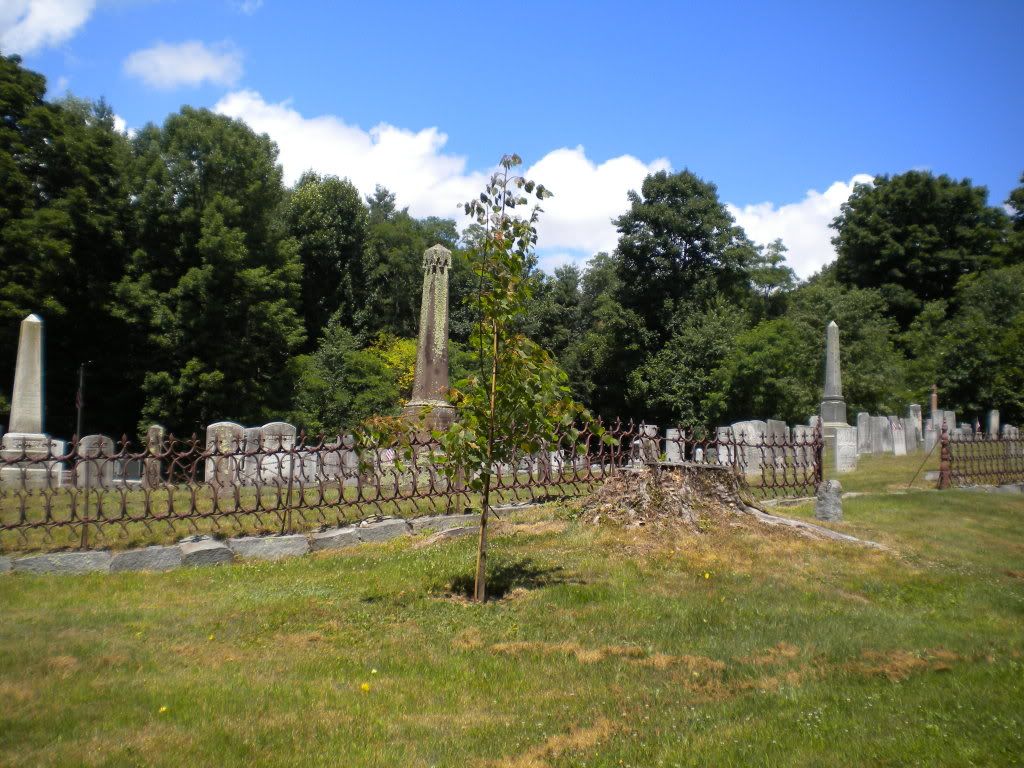 Located:
On Mountain Rd., Torrington, just north of the Marshall Lake Rd. cross street, on left going north
Google Maps Visuals:
satellite view
Type of Site:
Public cemetery
Condition:
Well looked after, grass cut, broken stones raised and restored with a silicone filler, not an apparent location for vandalization, has "newer" stones (post 1950), but does not seem to have any recent burials
History and Notable Features:
While the stones do not offer anything out of the ordinary, the wrought iron gate surrounding the cemetery is beautiful. Sadly, these gates are becoming harder to find due to a high incidence of them being stolen.
External Links:
List of Burials prior to 1934