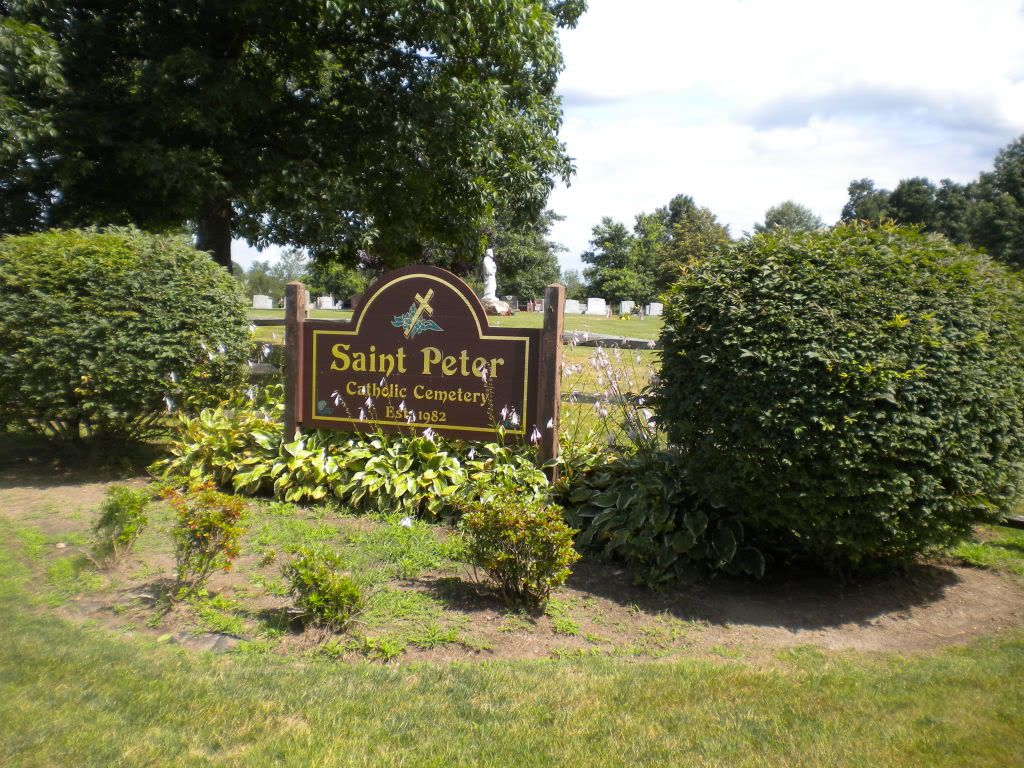 Location:
Near 223 East Pearl Rd., Torrington, going north towards Winsted on Torringford Rd., make a right on East Pearl Rd., cemetery on right
Type of Site:
Catholic Cemetery, Cemetery of St. Peter's Church
Condition:
About as new and groomed as a cemetery can be
History and Notable Features:
This cemetery is very uniform. It has some statuary monuments, but those are not headstones, merely ornaments to the landscape. There are some lovely natural boulders on the property but little else of note.