also known as the First Ecclesiastical Cemetery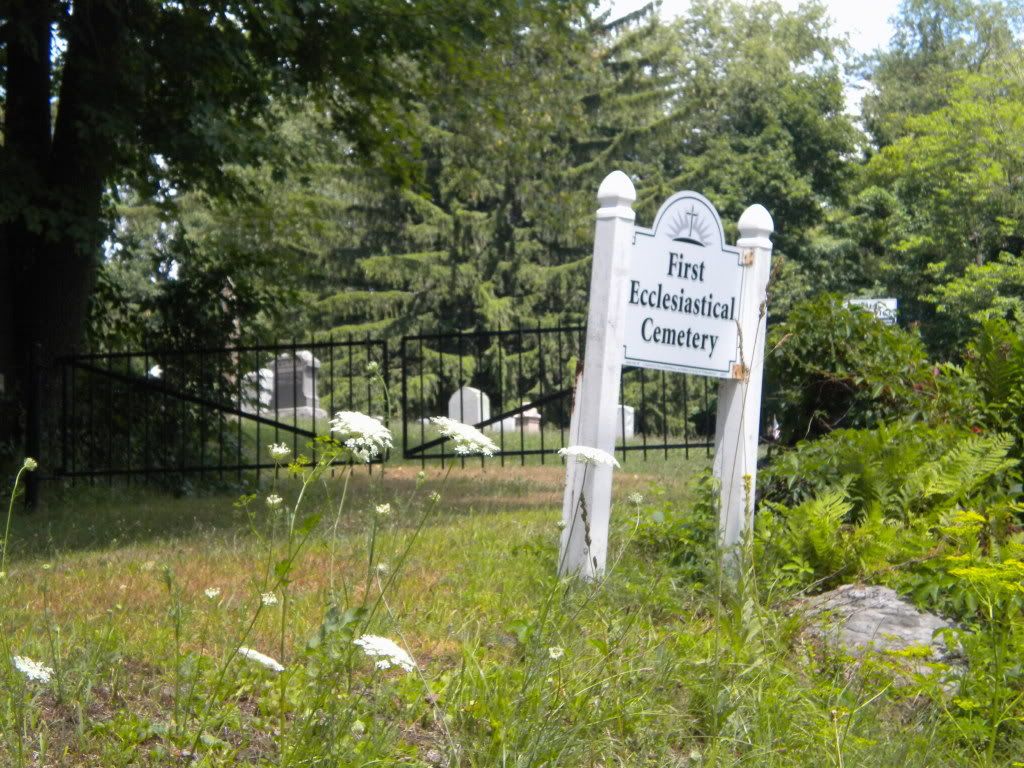 Location:
Near 960 Goshen Rd., Torrington, going west from Torrington to Goshen, it will be on the right, visible from the road though it is upon a hill
Type of Site:
Public cemetery, doesn't seem to be in use
Condition:
Some time ago, many broken stones were repaired and badly damaged stones were replaced by the Torrington Historical Society. However, since then, many more stones have fallen and broken. Some of them are leaning up against the stone walls and some are being slowly buried beneath the dirt. The grass is overgrown.
History and Notable Features:
Although I saw nothing of note among the stones, along the far back (northeast) corner of the property is a group of about fifty stones. These were from a cemetery located on South Main St., Torrington, and removed for the construction of a Bank of America. Apparently, only those bodies with stones were moved and when the foundation was being laid, several skeletons were uncovered and interred elsewhere.