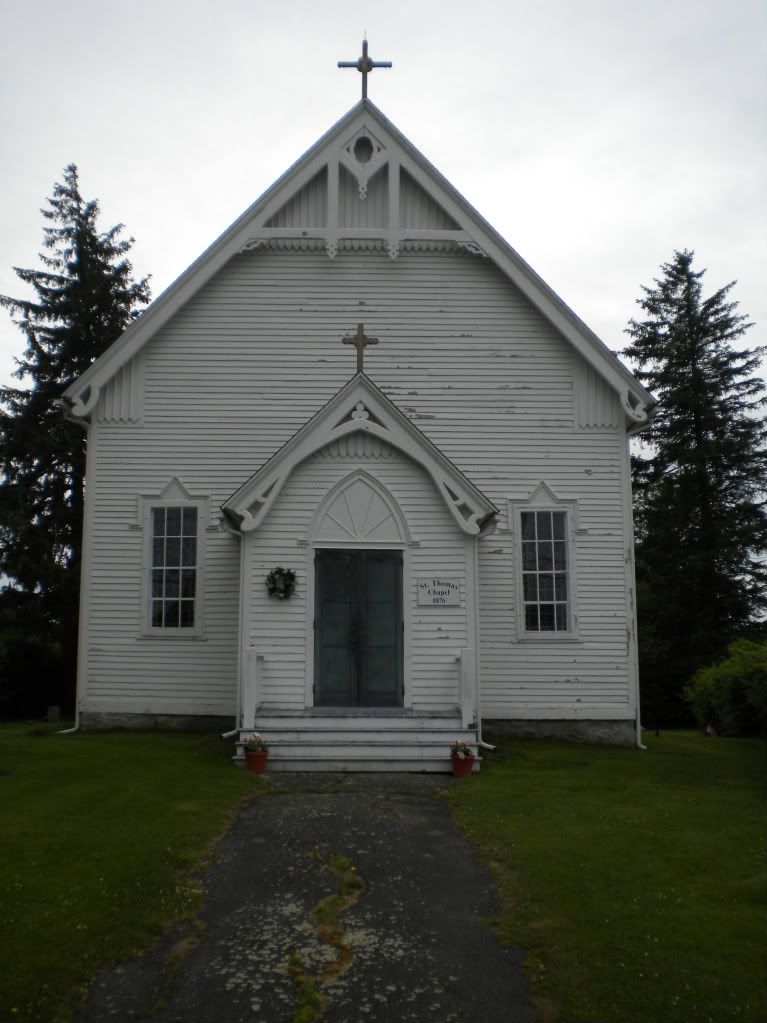 Located:
At 71 North St. Going north from Goshen center/ Goshen rotary on North Rd., the old chapel of St. Thomas of Villanova will be visible first, on the left, with the small older graveyard beside and behind it. The newer cemetery and newer church of St. Thomas of Villanova is just beyond.
Google Maps Visuals:
road-side view
satellite view
Type of site:
Graveyard and cemetery of St. Thomas of Villanova, Catholic burying ground, still in use
Condition:
Very well attended. Even the old little chapel is in pristine condition.
History and Notable Features:
Nothing particularly notable.