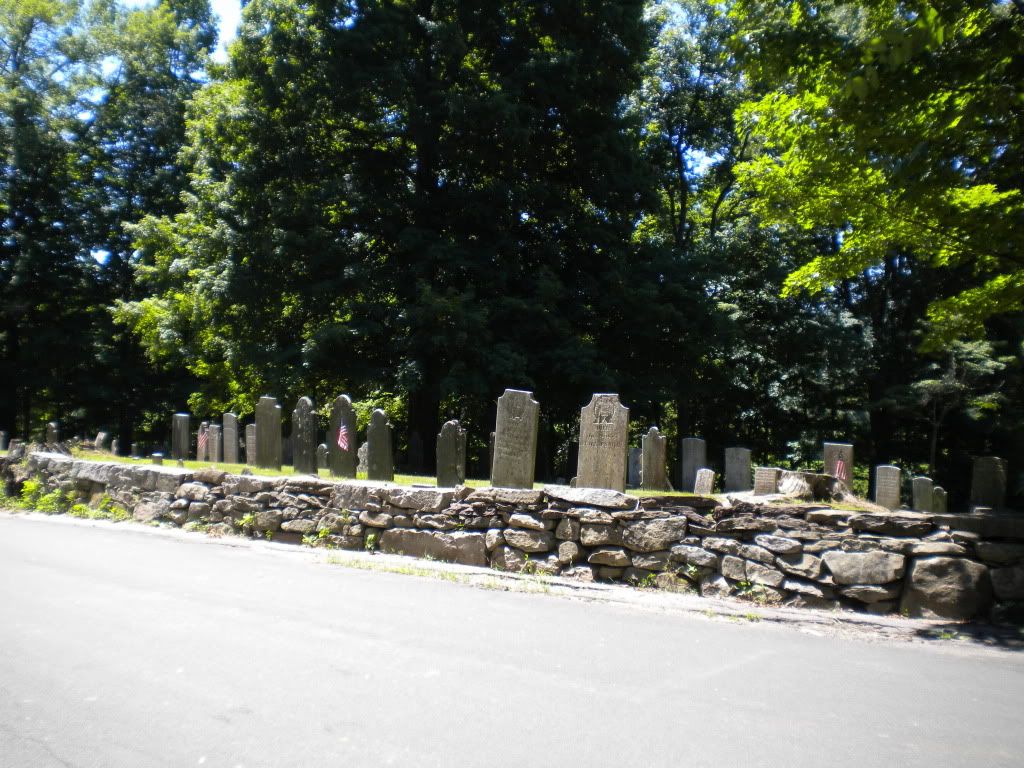 Located:
Near 190 Under Mountain Rd. Going south from Canaan on Rt 7/ South Canaan Rd., make a left on Under Mountain Rd., pass Barnes Rd. on the right, cemetery on the right. Going north from Goshen on Rt 63/ North St., becomes Hollenbeck Rd. and then Huntsville-South Canaan Rd., make a right on Under Mountain Rd. You will pass Lower City Cemetery on right, Cobble Rd. on left, Canaan Mountain Rd. on right, Under Mountain Cemetery will be on the left.
Google Maps Visuals:
satellite view
Type of site:
Public cemetery, no longer in use
Condition:
Very well kept but sadly some stones have weathered badly.
History and Notable Features:
Nothing particularly notable, although several stones have a great deal of character for the way they have aged and the way the environment has grown around them.