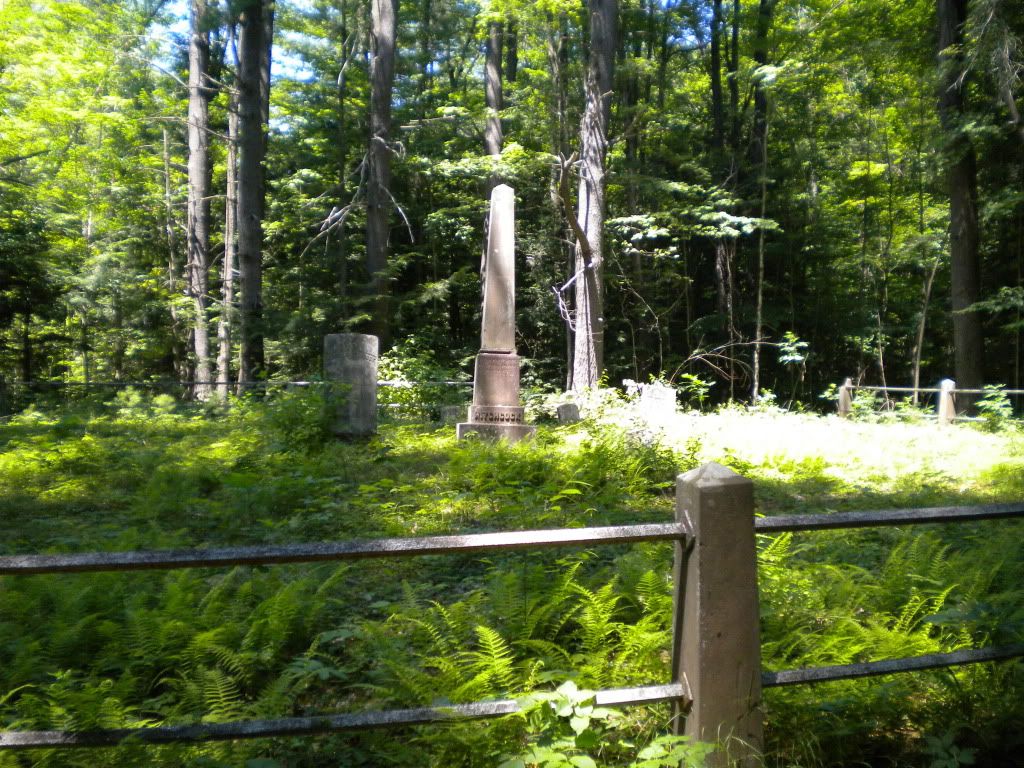 Location:
Near 48 Prock Hill Rd., Colebrook, going north towards MA on Rt 183/ Colebrook Rd., make a right on Prock Hill Rd., located on right. It is across the road from the Prock Hill Road Cemetery, slightly southeast from it. It isn't very visible from the road though if you're looking for it, you
might
see it. Best advice is, if you're going to
North Colebrook Baptist Cemetery
at the same time, park there, cross the road, and looking for Hitchcock Family Plot by foot.
Google Maps Visuals:
satellite view
Type of Site:
Family Plot, town property
Condition:
Nothing short of forgotten, a few stones askew, tall weeds, a partially fallen gate.
History and Notable Features:
There is nothing historically significant or notable about this plot. There is the main obelisk, two or three slabs and a handful of small stones. This site is owned by the town and has No Trespassing signs posted making it, technically, private property. I have strict ethics about not trespassing, but I was assured by the people of the Colebrook Historical Society that my brief and respectful presence would not be intrusive. It's easily accessible from the road and quite peaceful.